Palestine
7 zionist Israeli soldiers wounded after running over landmine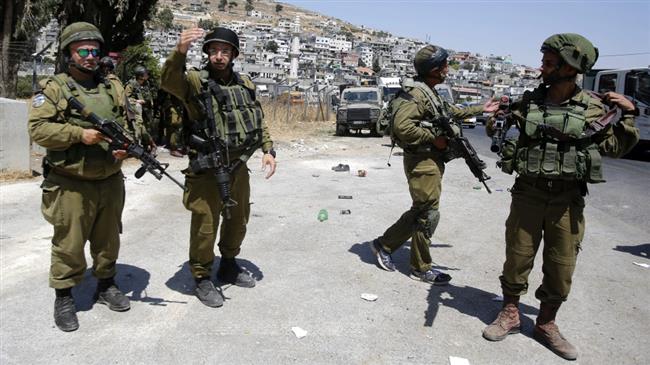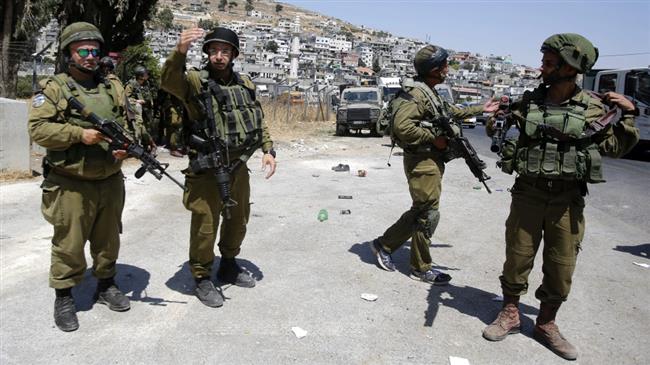 At least seven Israeli soldiers have sustained injuries when a anti-tank landmine exploded under their military vehicle near the Jordan River in the occupied West Bank. 
The Israeli army announced in a statement that the soldiers were on a routine mission to repair a fence around a minefield in the Qasr al-Yahud area, south of Ariha (Jericho) on Wednesday afternoon, when their car ran over the ordnance.
The statement added that the injured troopers have been taken to a hospital in Jerusalem al-Quds for medical treatment, and that the circumstances surrounding the blast are being investigated.
The development came less than a day after two Israeli soldiers were killed and 10 others injured in a fatal car crash.
The accident occurred on Tuesday night when a truck driver lost control of his vehicle and collided into a convoy of Israeli military jeeps on the Nizanei Oz Interchange on Highway 6, east of Netanya.
On September 27, 2017, two Israeli soldiers were killed and four others wounded when their reconnaissance vehicle flipped over during the course of a military exercise in Syria's occupied Golan Heights.
The Israeli military said in a statement that the accident occurred as the soldiers were conducting a maneuver in conjunction with other military vehicles.
The driver of the M109 self-propelled howitzer took a wrong turn, and was blurred by the headlights coming from a convoy of vehicles opposite their vehicle.
He tried to turn in the other direction, but by doing so he drove the vehicle over a drop in the road and it overturned into a ditch of 6-8 meters deep.
The Israeli military identified the dead as 22-year-olds Lieutenant Avshalom Armoni and Sergent Avinoam David Cohen.
Two of the wounded soldiers were evacuated to a nearby hospital in serious condition, suffering from internal and orthopedic injuries. The two other soldiers sustained moderate injuries.