Asia-Pacific
8 ISIL terrorists killed in North Caucasus: Russia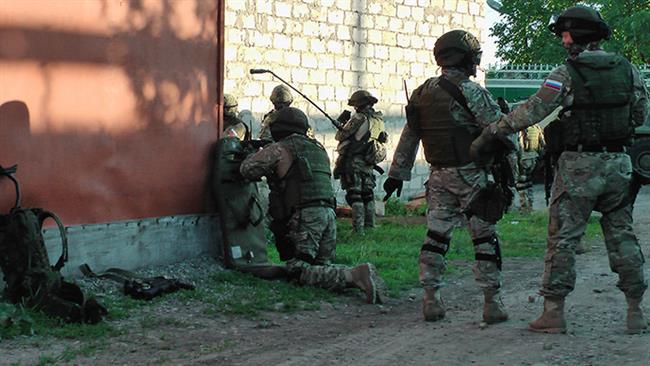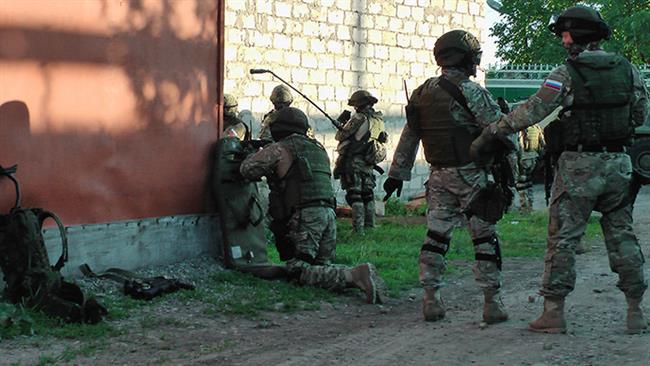 Russia's counter-terrorism agency says its forces have killed eight militants who had sworn allegiance to the Takfiri ISIL militant group in the North Caucasus region.
On Sunday, the National Anti-Terrorist Committee (NAC) said the militants had been killed in the province of Ingushetia, located west of Chechnya.
"According to security forces information, the neutralized militants recently swore allegiance" to ISIL, the committee said.
The militants were allegedly involved in a series of attacks against police forces.
The Russian agency added that those killed included the militants' leader, Adam Tagilov.
Tagilov had been accused of staging an attack in Chechnya's provincial capital, Grozny, last December, which left 25 people dead.
The deputy secretary of Russia's security council, Yevgeny Lukyanov, has estimated that "up to 2,000" Russians have joined the ranks of ISIL so far, adding that many "pretend to be tourists who lost their documents" when they return to Russia.
In April, Russia's Federal Security Service (FSB) said a North Caucasus militant group, known as the "Imarat Kavkaz," had allied itself with the ISIL.
ISIL, with the backing of some Western countries and their regional allies, has been operating in Syria since 2012 and currently controls areas in Syria and Iraq. The terrorist group has also extended its presence to other countries, including Libya and Nigeria.