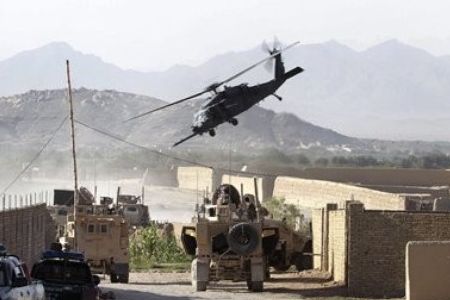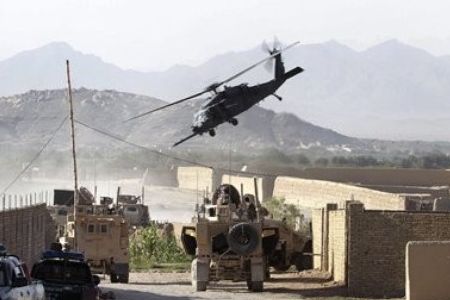 Nine foreign soldiers killed in a helicopter crash in Afghanistan's southern province of Zabul are all Americans, local sources say.
"The helicopter crashed in the Dai Chopan district of Zabul province," the DPA news agency quoted the provincial governor's spokesman, Mohammad Jan Rasoulyar, as saying on Tuesday.
"The soldiers are either from the US or Romania, because these two forces operate in our province," he said.
However, another Afghan official, who did not want to be named, said that all nine dead were US special forces.
NATO's International Security Assistance Force (ISAF) said earlier in a statement that at least nine US-led troops lost their lives in a helicopter crash in southern Afghanistan, adding that the cause of the crash was being investigated.
The statement did not reveal the nationality of the casualties.
Meanwhile, a Taliban spokesman, Qari Mohammad Yousif Ahmadi, claimed that their fighters had shot down the chopper.
"The helicopter was flying very low and our fighters easily shot it down with a rocket propelled grenade," Ahmadi said by phone from an undisclosed location. He said several soldiers were killed and injured in the crash.
Tuesday's deaths bring to 529 the number of foreign soldiers killed in Afghanistan so far this year, setting a new record in the nine-year-old military intervention. US-led troop fatalities in the war-torn country in 2009 stood at 521.
The crash was one of the deadliest incidents for the 150,000 ISAF troops in 2010.