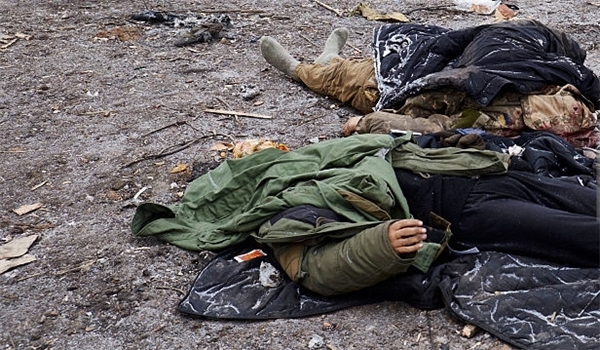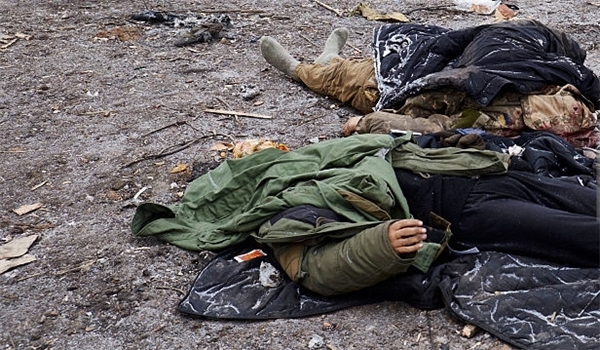 Several financial officials of the ISIL terrorist group have been killed in strange manner in the city of Fallujah, local sources disclosed.
"Nine Hasaba (financial) officials of the ISIL were mischievously killed in Fallujah city," the Arabic-language Sumeria News quoted an unnamed local source as saying on Wednesday.
The source reiterated that the ISIL members were killed by unknown assailants in the surrounding areas of Hay al-Shohada region.
The local source went on to say that the killed ISIL militants had harassed the female residents of Fallujah.
On Saturday, the Iraqi security forces hit hard ISIL's military positions in Western Iraq, killing and wounding scores of the Takfiri terrorists.
The ISIL terrorist group sustained heavy losses and casualties as eight of its strongholds were razed down in the Iraqi army attacks Southwest of Fallujah city in Anbar province.
All Takfiri terrorists who had been holed up inside their military positions were killed.
Also on Saturday, a notorious ISIL commander was killed near Fallujah city.
Ayad Marzouk al-Anbari, Fallujah's military ruler, was killed in an airstrike in Falkat Nezal region near the city of Fallujah.
More than 26 ISIL terrorists were killed and tens of others were also wounded in the airstrike.
Meantime, 12 other terrorists were killed in al-Falahat region after their military base was destroyed in the Iraqi army attacks.
Four military vehicles of the ISIL terrorist group were also destroyed in al-Mahboubiyeh village in the Northeastern part of Al-Baghdadi which is located 90 kilometers to the West of al-Ramadi.
Last week, the Iraqi military troops continued their advances in Anbar province by seizing back more key regions on the outskirts of the cities of Heet and al-Baghdadi.
The Iraqi army and volunteer forces (Hashd al-Shaabi) forces started fresh operations against the ISIL Takfiri terrorists in the Eastern part of al-Baghdadi city and the Northwestern part of Heet city.
The Iraqi army purged the ISIL terrorists from the heights overlooking the strategic town of al-Doulab in the Eastern countryside of al-Baghdadi town and fortified their positions in those heights.