Iraq
9 ISIL Terrorists Killed in Baiji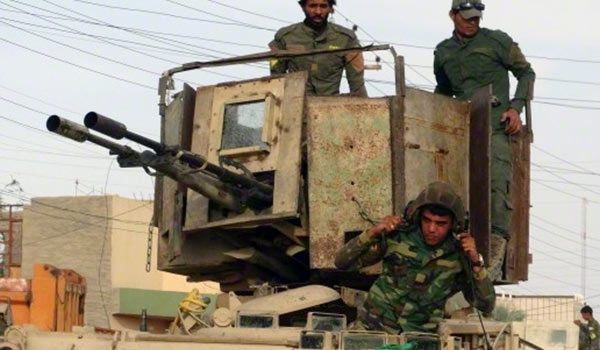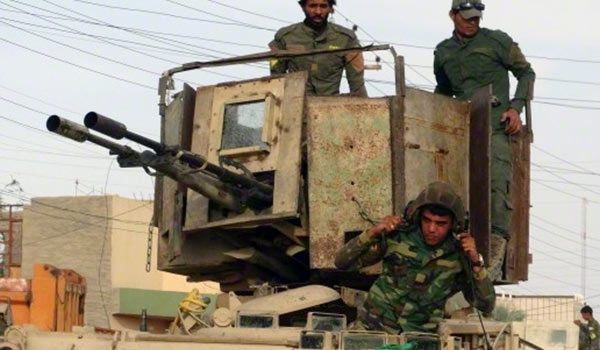 The Iraqi army, backed by volunteer forces, killed nearly a dozen Takfiri terrorists in the city of Baiji in Salahuddin province on Wednesday.
"The Iraqi forces killed eight ISIL terrorists in a military operation in the Northern parts of Baiji today," Iraqi Interior Ministry Spokesman Sa'ad Ma'an said.
He noted that a suicide bomber was also killed in Central Baiji by Iraqi forces before he could blow himself up in the city's market.
On Tuesday, the Iraqi army, backed by volunteer forces, gained control of nearly all parts of the Baiji region after weeks of fierce clashes with ISIL terrorist group.
The army and the popular forces are now in control of over 95 percent of Baiji in Salahuddin province, FNA dispatches said.
Reports said tens of ISIL terrorists have been killed in the clashes, adding that many of the militants' casualties carried IDs showing that they were from Chechnya and the Caucasus region.
On Monday, the Iraqi forces tightened their grip on a strategic town in Salahuddin province near Baiji.
The Iraqi troops backed by the volunteer forces are now only few kilometers away from Chini town after liberating the oil city of Baiji.
Popular fighters were fighting with the ISIL terrorists in the areas in the vicinity of Baiji, pounding the terrorists' positions. Chini is located in the Western side of Baiji.
Reports said the Hezbollah rocket and missile attacks on the surrounding areas of Baiji have left, at least, 50 ISIL terrorists wounded and dozens more injured.
Last week, the Iraqi forces retook Baiji city from the ISIL terrorists.
The Iraqi forces managed to fully liberate the city from the control of ISIL, and raised the Iraqi flag over the governorate building, an informed source said.
The ISIL Takfiri terrorists currently control shrinking swathes of Syria and Iraq. They have threatened all communities, including Shiites, Sunnis, Kurds, Christians, Ezadi Kurds and others, as they continue their atrocities in Iraq.
Senior Iraqi officials have blamed Saudi Arabia, Qatar, and some Persian Gulf Arab states for the growing terrorism in their country.
The ISIL has links with Saudi intelligence and is believed to be indirectly supported by the Israeli regime.