Syria
9 million Syrians now displaced: UN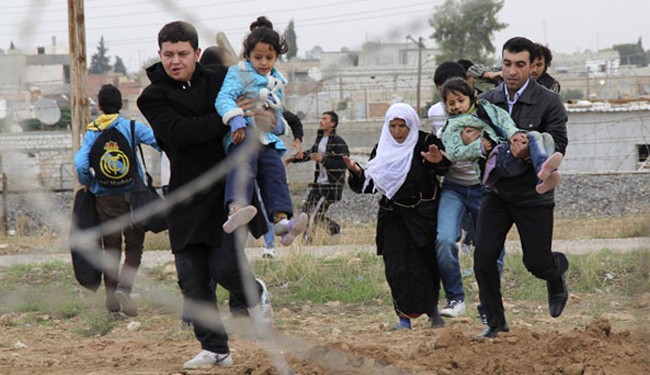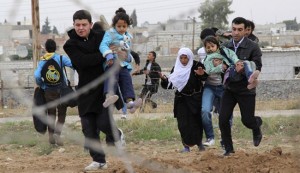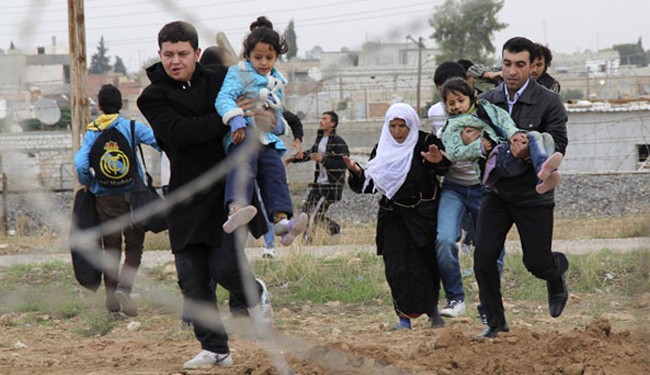 The United Nation's top humanitarian field operations official has said more than 9 million Syrians have been displaced by the country's conflict.
John Ging, the director of operations at the UN's Office for the Coordination of Humanitarian Affairs, said 6.5 million of the displaced people are still inside Syria, while 2.7 million have fled to nearby countries, warning that those numbers are likely to grow.
"Month-after-month, it's 5,000 people that are being killed in this crisis. Hundreds of thousands have been injured in this crisis, and again with the intensification of the conflict, these numbers are growing all the time," he said.
Still, the international community is not stepping forward to provide assistance. He said the UN's humanitarian appeal is only 20 percent funded and that the UN had collected only about a quarter of the money it needs to assist refugees.
Ging said about 4.1 million Syrians are receiving food assistance each month, but that the program has "very big shortfalls between the needs and the response." An estimated 3.5 million people in need of aid aren't receiving it, he said, because they live in areas where fighting prevents aid from being delivered.
Another official, Elizabeth Hoff, the World Health Organization's representative in Damascus, said Syrians also are finding health care difficult to obtain. Fifty percent of hospitals are out of service and 70 percent have been damaged, she said.
Those that are functioning, she said, are overcrowded not just with civilians, but soldiers and militants in need of medical treatment.
The UN delivered more than 4 million medical treatments in the first four months of this year, she said, but has been largely unable to reach militant-controlled areas.
"We're at the limit, yet we cannot reach millions," Ging said.
Robert Mardini, the International Committee of the Red Cross's director of operations, said there is no way aid organizations can match the speed with which the conditions are deteriorating.
"Basic services and vital infrastructure are in a state of near collapse and the economy is at a standstill," he said. "The bleak reality is that needs are growing at a much faster pace than the humanitarian aid being provided on the ground."
Syria has been the scene of a deadly turmoil since March 2011. Reports says over 150,000 people have so far been killed and millions of others displaced because of the foreign-backed militancy plaguing the country.