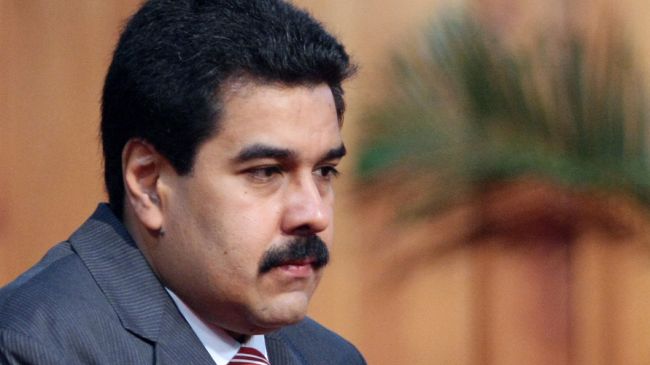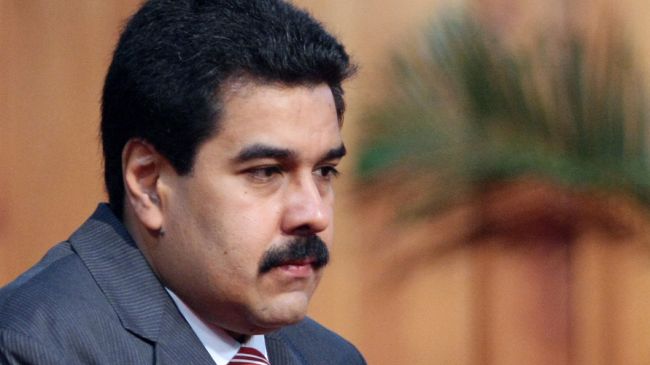 Caracas says it has detained a number of foreign criminals who were allegedly planning to assassinate Venezuelan President Nicolas Maduro.
Venezuelan Interior Minister Miguel Rodriguez said on Monday that two groups, including nine Colombian paramilitaries, were arrested over the weekend in the country's northwest, before they were able to reach the capital, Caracas.
"This may be part of a plan that was orchestrated from Colombia to kill President Maduro and de-stabilize the Venezuelan government," Rodriguez said.
Six men were reportedly arrested in the western state of Tachira, while the remaining three were detained in Portuguesa state.
The minister added that the heavily armed men were under the command of Colombian paramilitary leader Jose Maria Barrera, known as Chepe Barrera.
Rodriguez added that weapons, ammunition, cell phones, cash, and military uniforms were also confiscated.
Late last month, Maduro censured his Colombian counterpart Juan Manuel Santos for his "betrayal" over meeting with Venezuelan opposition leader Henrique Capriles.
Prior to the meeting between the two sides, Venezuelan Foreign Minister Elias Jaua accused the opposition leader of going to Colombia to come up with "economic sabotage plans in Venezuela."
Maduro was elected president on April 14 after defeating Capriles by receiving 50.7 percent of the votes against 49.1 percent, with a difference of about 235,000 ballots. Capriles claims irregularities took place during the election.
Maduro replaced late President Hugo Chavez, who lost a two-year-long battle with cancer on March 5. He has promised to continue the socialist policies of the former leader.