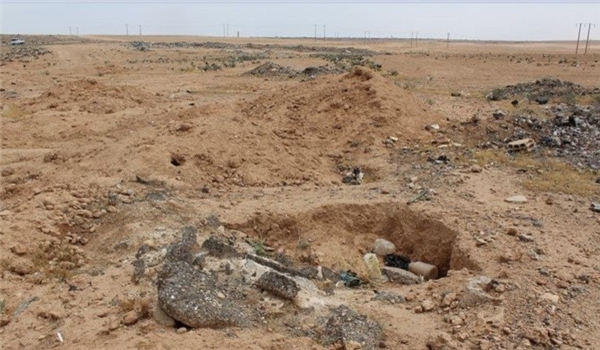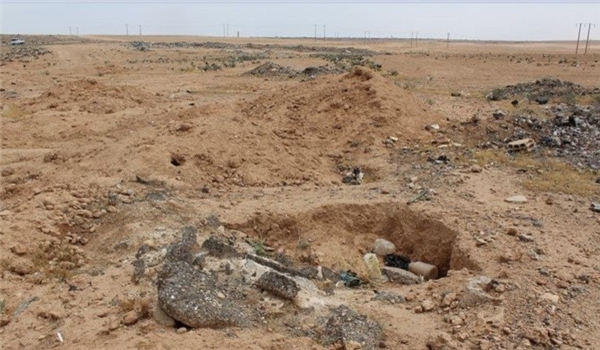 Over 900 bodies were discovered in a mass-grave in Albu Kamal region at the bordering areas between Iraq and Syria, among them a large number of Iraqi opponents of the ISIL terrorist group.
Commander of Hashd al-Shaabi (Iraqi popular forces) in al-Anbar province Qatari al-Obaidi said on Wednesday that the mass-grave of ISIL victims includes more than 900 corpses, most of them Iraqis.
He added that most of the bodies belong to the people who had been detained and kept in ISIL prisons in al-Qa'em after voicing opposition to the occupation of Western al-Anbar by the terrorists.
He added that the ISIL terrorists had transferred and executed tens of inmates at these prisons before the Iraqi security forces started military operations in Western al-Anbar.
In a relevant development on Wednesday, the Syrian Army continued cleansing operation in Albu Kamal region in Southeastern Deir Ezzur near the border with Iraq and found 7 mass graves with over 100 bodies of victims killed by the ISIL terrorists.
The army's engineering units carried out cleansing operation in the Western direction of Albu Kamal region near the border with Iraq and discovered 7 mass graves with a large number of bodies of people that were killed by the ISIL.
The Syrian Red Crescent has thus far discovered 101 bodies of the people who had been tortured by the ISIL before their execution.
The Red Crescent announced further that unearthing bodies of victim from the mass graves is still underway.