Syria
A fighter of Ahfad al-Rasoul joins "ISIL" only for money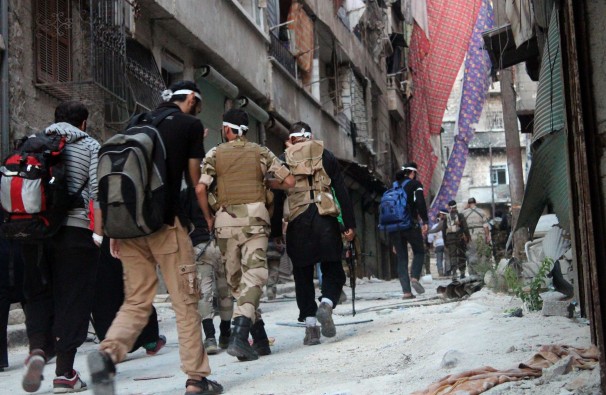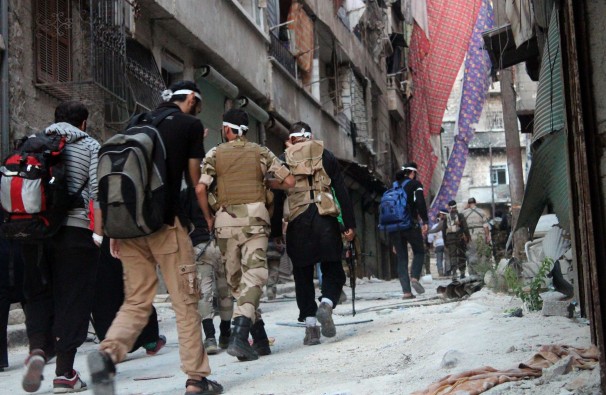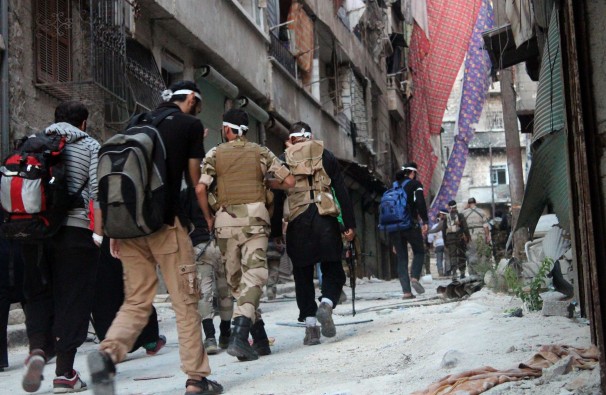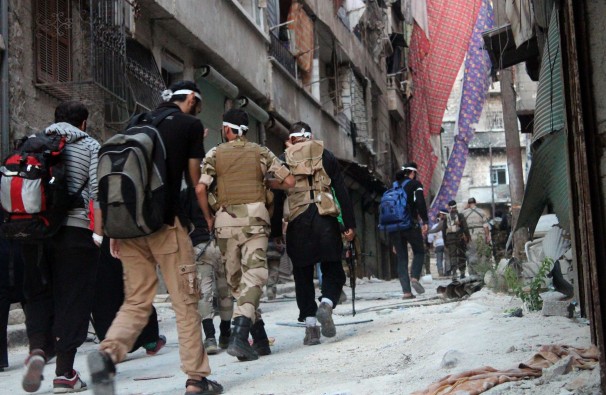 In a medical clinic packed with injured armed men, 23-year-old Mohammed Hadhoud lies waiting for an operation to remove a machine-gun bullet lodged in his spine. His family cannot afford the bill, and the "moderate" Islamist brigade he fights with has refused to fully cover the cost. Down the corridor, two fighters for al-Qaeda-linked al-Nusra Front rest up, their treatment paid for. One reaches from under his pillow to show the $100 he has been given in spending money.
Washington Post says that the starkly contrasting scenes highlight the predicament for "moderate" anti-government armed factions that the West has vowed to support. Struggling for funding, rebel leaders complain they are unable to stem a constant bleed of fighters to hard-line Islamist groups that enjoy free-flowing streams of money from donors in oil-rich Gulf states.
Some factions have grown so frustrated by the lack of meaningful support from the United States and its Western allies that they have changed their rhetoric and shifted their alliances with the hope of winning paychecks from Saudi Arabia and Qatar.
Moderate rebel leaders had hoped for a substantial increase in Western support after the Aug. 21 chemical weapons attack that has been widely blamed on the Syrian government . But following a deal between the United States and Russia to destroy Syria's chemical weapons stockpile, that support failed to materialize.
The result for these el factions has been a sense of confusion and demoralization.
Hadhoud and his three brothers have fought with the relatively moderate Ahfad al-Rasoul Brigade since its formation soon after the uprising against Assad began in 2011. But they are now looking elsewhere for patronage.
Doctors have told the family that Hadhoud can make a full recovery — if he receives treatment from a specialist to remove the bullet pressing on his spinal column.
The family eagerly relayed the news to the leader of his battalion, expecting the $4,500 in medical bills to be covered. But the commander said he could only pay half.
"I was surprised and disappointed," said Mohammed's 24-year-old brother, Hadhoud Hadhoud. "Nobody from Ahfad al-Rasoul has come to see us. I will leave for another battalion which takes care of their soldiers. I won't leave the revolution, but I will tell my friends and family that they need to think about the future."
Asked where he plans to go, Hadhoud was quick to reply: "Islamic State of Iraq and Syria." He later added that he plans to research the group first. An al-Qaeda affiliate, it is known for its brutal methods and the promulgation of a strict interpretation of Islam.
"I don't agree with them completely, but they offer good care and I have no problem in joining," he said.
Hadhoud said he believes Ahfad al-Rasoul could have afforded more assistance for his family. Still, it could be worse. Other injured fighters with smaller rebel groups say they get no support at all.
Lt. Col. Mohammad al-Abboud, a top "Free Army" commander for the eastern front, estimated that as many as 70 percent of the fighters in his region with the radical factions ISIS and al-Nusra Front used to be with the "Free Army" but "moved to the other side in search of material support and salaries."
As the bleed bolsters groups such as ISIS, it is creating more pressure on the moderates, who are fighting the extremist group in cities such as Azaz and Aleppo.
"Our hell cries fell on deaf ears," Abboud said as he sipped coffee in a hotel cafe in the Turkish town of Antakya.
The colonel said the "Free Army's" leadership is doing what it can to counter ISIS's rise, including fruitless attempts at unifying moderate groups. He spoke of newly signed mutual-defense agreements and new legions but didn't appear hopeful. "To be honest, this is all still theoretical," he admitted.
Meanwhile, groups with a more Islamist bent, such as Liwa al-Tawhid, one of the country's most powerful rebel groups, are moving away from the Western-backed rebel leadership, Abboud said. He cited a new Islamist Alliance, announced last month as a repudiation of the Western-backed leadership, which brought together Tawhid, Jabhat al-Nusra and nine other rebel groups.
Although rebel leaders were once concerned that teaming up with extremist factions would reduce their chances of receiving Western support, he said, that's not a factor now that it's clear Western backing doesn't amount to much.
While the rebel leadership, known as the Supreme Military Council, blames lack of funding, some rebels say the problem lies within the organization itself.
They are hopeful that the Islamist Alliance might be able to muster more support from the Gulf region and distribute it more efficiently.
"The council is useless," said Mohammed al-Qusair, a Turkey-based activist. "Anything that replaces them will be better."
Breaking News Network- Agencies