Europe
A 'Land Rover' causes fire in Liverpool car park, hundreds of vehicles destroyed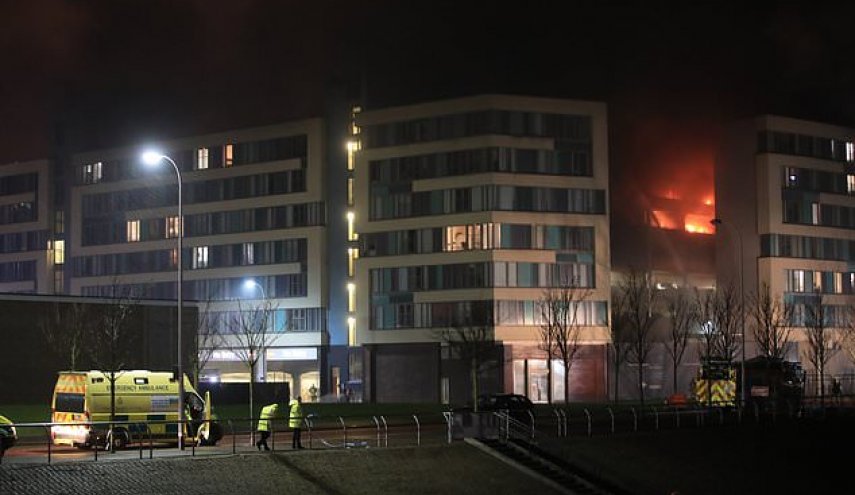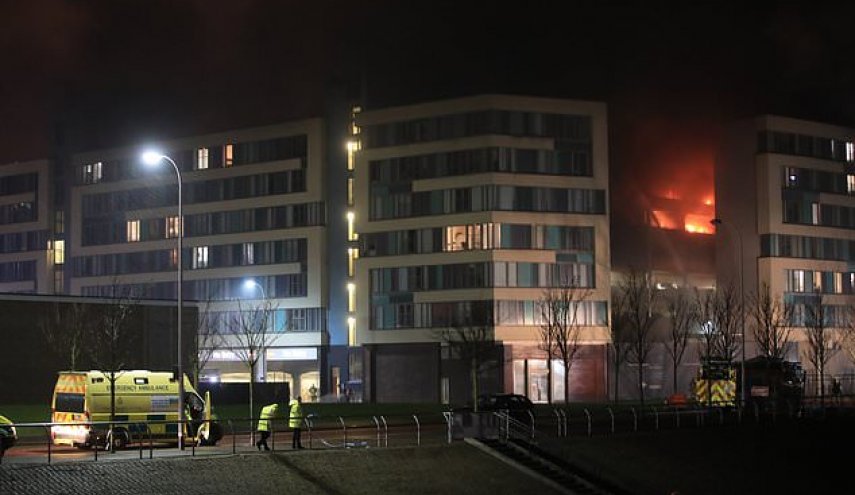 Hundreds of cars have been destroyed after fire tore through a 1,600-capacity multi-storey car park next to the Echo Arena in Liverpool.
Witnesses described grabbing possessions and running for their lives after the blaze broke out in an old Land Rover and rapidly spread to nearby vehicles.
Fire destroys all vehicles in multi-storey car park next to Liverpool Echo Arena
Cars were heard exploding "every few seconds" as firefighters battled to bring the inferno under control into the early hours of New Year's Day.
The Liverpool International Horse Show on New Year's Eve was cancelled and horses which had been on the first level were moved to the arena.
According to Liverpool's mayor Joe Anderson the blaze started in a Land Rover on the third level of the car park.
The area was evacuated along with some apartments nearby due to smoke billowing from the blaze.