Syria
A slap in the two-sided media- Millions rally in support of Assad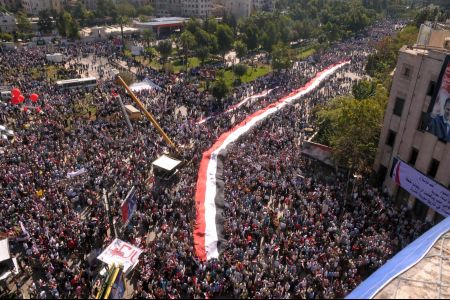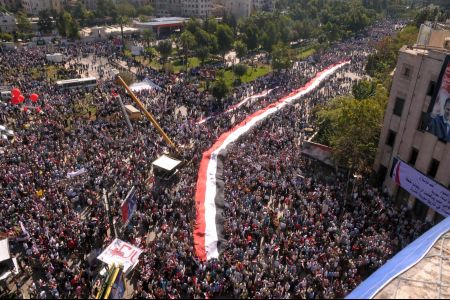 More than one million Syrians have rallied in Aleppo, north of the capital, Damascus, to express support for President Bashar al-Assad.
Waving Syrian flags and pictures of Assad, hundreds of thousands of government supporters converged in Saadallah al-Jabri Square and its sub-streets in Aleppo on Wednesday to show the level of support that the Syrian president enjoys.
They also condemned the-US backed sanctions as well as the biased Western stance towards the unrest in their country and called for national unity.
The demonstrators also voiced support for Assad's reform program, adding that they are satisfied with the process of reforms in the country.
The mass pro-government rally in Aleppo comes one week after a similar demonstration in the capital, Damascus. The rally was organized by Aleppo Youths Gathering.
Damascus and Aleppo are the largest Syrian cities and economic powerhouses.
In the Damascus rally, demonstrators thanked Russia and China for blocking a UN Security Council resolution against their country.
They also denounced the formation of the "Syrian National Council (SNC)", an umbrella body formally set up on October 2 in Turkey, pulling together most of the groups opposing the Syrian leader.
Syria has been experiencing unrest since mid-March and hundreds of people, including security forces, have been killed in the violence.
The government blames outlaws, saboteurs and armed terrorist groups for the deadly violence, stressing that the unrest is being orchestrated from abroad.