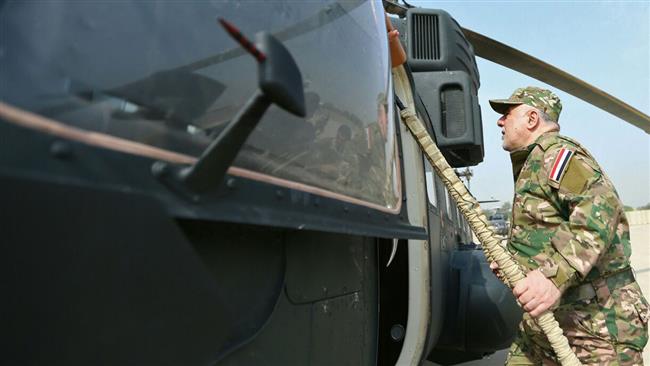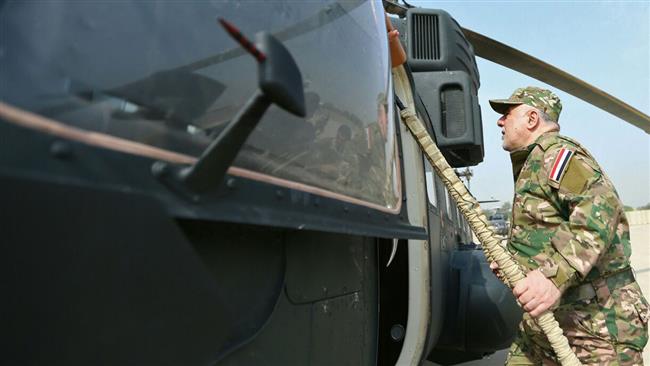 The Iraqi prime minister says the threat of Turkey's military involvement in his country still remains, stressing that Baghdad will counter any such incursion into its territory.
Haider al-Abadi said in Baghdad on Tuesday that his country does not interfere in the domestic affairs of other states, but reserves the right to fight back any attack on its territory, Iraq's al-Sumaria news website reported.
He noted that the Iraqi government attaches more importance to the security of the city of Tal Afar than any other countries.
His comments come as Iraqi government and volunteer forces as well as Kurdish Peshmarga troops are engaged in a military operation to retake the northern city of Mosul from Daesh Takfiri terrorists. Last week, Iraq's Hashd al-Shaabi, also known as the Popular Mobilization Units, announced that its members had begun operations aimed at cutting supply routes between Iraq's Mosul and Syria's Raqqah by freeing Tal Afar, home to a sizeable ethnic Turkmen population.
However, Turkish President Recep Tayyip Erdogan warned that his country was seeking to reinforce its troops in Tal Afar and vowed a "different response" if the Iraqi forces allegedly "cause terror" there.
Elsewhere in his remarks, Abadi hailed Iraq's national unity and stressed that security forces have so far made no mistake regarding the civilians.
He further emphasized that the enemy has been defeated to a large extent while all the Iraqi military units are taking part in the Mosul operation.
"We want to liberate Mosul with the least costs," Abadi said, warning that Daesh terrorists are trying to hide among the civilians.
Earlier on Tuesday, Iraqi troops entered the outskirts of Mosul, taking the state television building and advancing against Daesh militants who hold the strategic northern city.
It was the first time in over two years that Iraqi forces have set foot inside Mosul.
Many believe that the recapture of Mosul, which fell to Daesh in 2014, would signal the terror outfit's total defeat in Iraq.
On Monday, Abadi pledged to close off all the escape routes for Daesh, saying that the militants will either die or give in.
"God willing, we will chop off the snake's head," Abadi said at the Qayyara military air base south of Mosul, adding,"They (terrorists) have no escape, they either die or surrender."