Iran
Hassan Nasrallah
Lebanon
Middle East
Abdollahian: Sayyed Nasrallah Greatest Political Leader in the Region
Iranian Foreign Minister Hossein Amir Abdollahian reiterated the Islamic Republic readiness to offer help to Lebanon despite the economic pressure which Tehran has been subjected to in the latest years.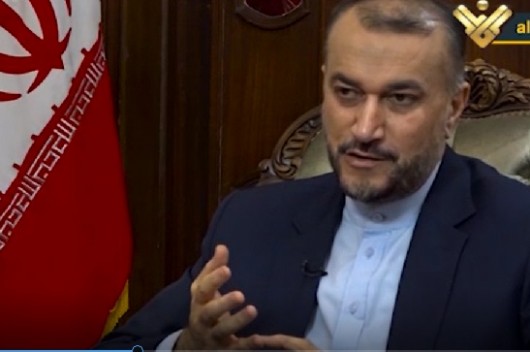 In an interview with Al-Manar, the top Iranian diplomat said Tehran was ready to offer Lebanon help in all fields including power, infrastructure, medicines and food commodities.
"I'm here to congratulate Lebanon over formation of its new government. As friends to Lebanon we are ready to support Lebanon despite the hard economic conditions we are passing through," he said in remarks aired on Sunday.
In this context, Amir Abdollahain noted that the Lebanese Government should officially ask Iran for help.
"We are offering support. However, the Lebanese Government should ask for this issue."
Meanwhile, he praised Hezbollah Secretary General Sayyed Hasan Nasrallah as the greatest political leader in Lebanon and the region.
"Sayyed Nasrallah has been in the forefront of the battle against the Zionist entity. He has been keen to secure Lebanon and the region. In an interview with an American journalist, I told him that his government should grant Sayyed Nasrallah medals rather than confronting him. I told the journalist that Sayyed Nasrallah has been working to ensure security in the region and in a way or another he was ensuring your security," Amir Abdollahian told Al-Manar.
The Iranian FM also stressed that the US withdrawal from the region is inevitable, noting that Washington will change its way of presence in the region.
Elsewhere in the interview, the top Iranian diplomat praised former head of IRGC's Al-Quds Force Lt. General Qassem Suleimani as a global hero who fought terrorism.
He hailed sacrifices offered by General Suleimani along with efforts and sacrifices by people of Iraq, Syria and Lebanon's Hezbollah in countering terrorism.