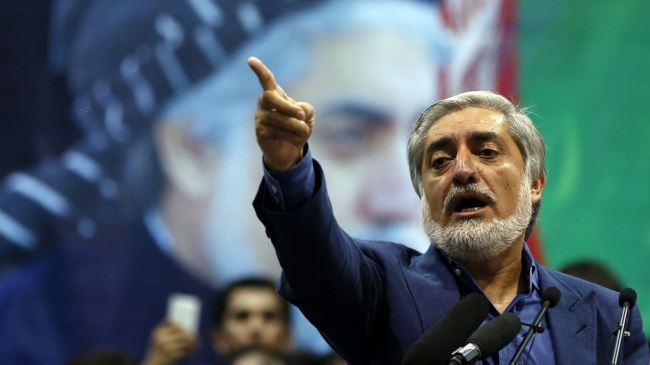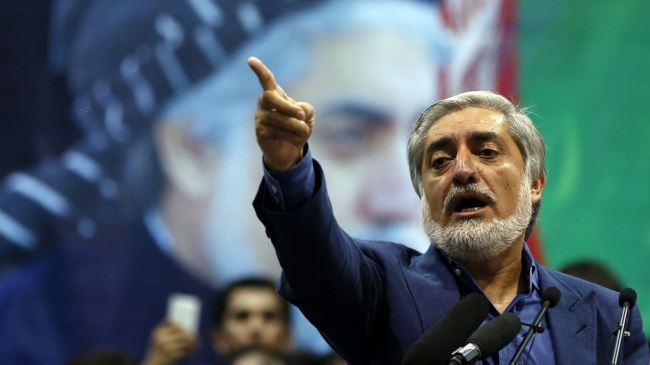 Afghan presidential candidate Abdullah Abdullah has threatened to pull out of the UN-supervised auditing process of June's contentious runoff election in a move that further complicates efforts to resolve the dispute.
On Tuesday, a senior member of Abdullah's campaign team said the presidential candidate's demands must be met by Wednesday morning or he will pull out of the audit process.
"If they accept our demands by tomorrow morning we will continue the process. If not, we will withdraw from the process and consider it finished," Fazel Ahmad Manawi told reporters. "Such a process is not acceptable for us and has no value."
Manawi further noted that auditors have not shown a willingness to throw out votes that Abdullah's team views as fraudulent, dismissing the invalidation stage of the audit that finally began on Monday as "a joke."
Abdullah and Ashraf Ghani Ahmadzai signed a joint declaration on August 8 confirming they would cooperate on forming a unity government after an audit of votes from June's poll is completed.
Based on preliminary results from the June 14 runoff, Ghani, a former World Bank economist, won the Afghan election with 56.44 percent of the votes, while Abdullah came second with 43.56 percent.
Abdullah rejected the initial results as unacceptable and fraudulent, alleging that he was the victim of "industrial-scale" ballot box stuffing, with many more votes than the voters registered in some areas.
The winner of the election will succeed President Hamid Karzai, who has been in power after the United States and its allies invaded Afghanistan in October 2001 as part of Washington's so-called war on terror.