Palestine
Abu Marzouk: Hamas refuses to provide a cover for the PA's talks with Israel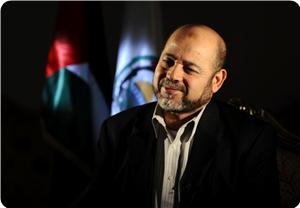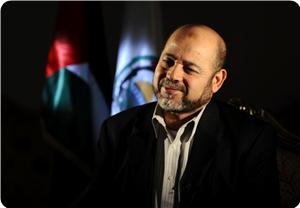 Member of Hamas's political bureau Mousa Abu Marzouk said that his Movement does not evade the reconciliation, but it refuses to provide a cover for negotiations rejected by all Palestinian political forces.
Abu Marzouk revealed on his facebook page on Friday that there were serious understandings between de facto president Mahmoud Abbas and US secretary of state John Kerry.
According to Abu Marzouk, these understandings include the establishment of a Palestinian state with temporary borders within the separation wall, a Palestinian recognition of Israel as a country for the Jewish people and the wall as safe borders, and Israel's retention of its major settlements in the West Bank.
The Hamas official affirmed that there was no mention of Jerusalem as a Palestinian capital, except that its eastern part would be supervised for 10 years by Israel, Jordan and Palestine.
Among these understandings, the official added, were finding a solution to the issue of the Palestinian refugees through a regional and international agreement that includes the establishment of a fund for them financed by the Arab Gulf states, and holding legislative and presidential elections in the West Bank without the Gaza Strip.
As for Hamas in Gaza, Kerry pledged to find a solution to it, especially after what happened in Egypt, Abu Marzouk confirmed, noting that the media smear campaign led by Fatah-controlled Palestinian Authority against the Movement falls within this solution.