Palestine
Abu Marzouk: Israel must pay a high price for the death of Abu Ein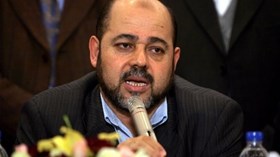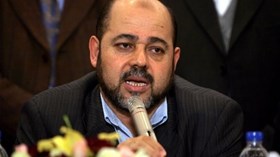 Member of Hamas's political bureau Mousa Abu Marzouk condemned the killing of senior Fatah official Ziyad Abu Ein as an odious crime and said the Israeli occupation must pay dearly for his death.
"Ziyad was martyred for our land, olives and rights and his martyrdom made the [Palestinian] people join forces, overcoming all internal problems to face a barbaric enemy, and renounce all verbal attacks and accusations in order to focus on their national concerns and their national unity," Abu Marzouk stated on his Facebook page.
The Hamas official noted that he had phoned Abu Ein on Tuesday to discuss an inter-Palestinian issue related to ex-detainees when the latter affirmed he became responsible for the Palestinian Authority commission against the wall and settlement in the West Bank and was not entitled to deal with the issue.
He also said that Abu Ein was the first Palestinian figure who was taken prisoner in the US and stood trial in a federal court in 1990 before he was handed to Israel where he was jailed until his release in the 1985 swap deal.
Abu Ein was killed on Wednesday after his exposure to a physical assault and tear gas inhalation during a peaceful anti-settlement march in Turmus'ayya town, north of Ramallah city.