Palestine
Abu Marzouk: We will not give up on airport and seaport demands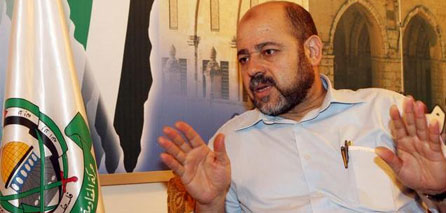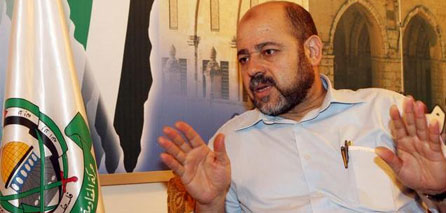 Member of Hamas's political bureau and the Palestinian negotiation delegation Mousa Abu Marzouk said on Tuesday that airport and seaport demands are Palestinian legitimate rights.
Abu Marzouk wrote on his Facebook page that the first day of negotiation has ended after setting a date for the next meeting that would take place late October in Cairo.
Palestinian demands are legitimate rights, he said in reference to the establishment of seaport and airport in Gaza, canceling of all Israeli military measures taken after June 12, the implementation of ceasefire conditions, and facilitation of Gaza reconstruction.
The Israeli-Palestinian indirect meeting was held on Tuesday under Egyptian mediation in Egyptian intelligence headquarters after being suspended for three hours in protest against Israeli assassination of two Palestinian youths in al-Khalil.
For his part, senior Hamas official Ezzat al-Resheq said Palestinian negotiation delegation has presented during the Palestinian conditions for a ceasefire agreement.
In his turn, MP Mushir Masri said that a durable ceasefire between Israelis and Palestinians hinges on Israeli commitment to the terms of the ceasefire agreement reached in Cairo late August.
MP Masri's remarks came during a large march organized Tuesday by Hamas Movement in northern Gaza Strip in rejection of the PA security coordination with the Israeli occupation and in protest at the Israeli assassination of two Palestinians in al-Khalil.
The MP, who is also a leader in Hamas Movement, held the occupation responsible for the implications of the murder of two members of Qassam Brigades, calling on the Palestinian people to protest against the recent Israeli crime carried out in al-Khalil Tuesday.
Hamas has also held the Palestinian Authority responsible for the assassination due to its security coordination with occupation.
The Israeli occupation forces (IOF) claimed responsibility for the murder of two Palestinian youths suspected of kidnapping three Israeli soldiers in al-Khalil a few months ago.