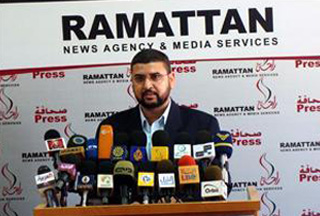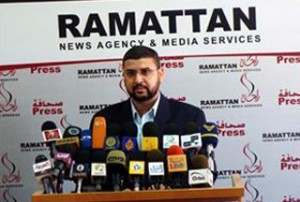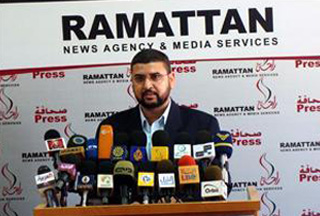 Hamas is not seeking any escalation in tensions with Cairo authorities and is looking for a peaceful solution to the issue of underground steel wall that Egypt is building on the border with the besieged Gaza Strip.
"The situation on the border with Egypt and the incident of fire exchange between some fighters and the Egyptian border police was a spontaneous outcome of the anger felt by the Palestinians as Egypt is building the Wall," the Spokesperson of the Hamas movement, Sami Abu Zuhri, said on Wednesday.
He added that the incident which involved opening fire at an Egyptian border guard took place during a protest on the Egypt border. He further elaborated that the tension broke out after the Egyptian officials refused to permit peace activists and their cargo reaching Gaza.
Egyptian forces shot and wounded dozens of Palestinians on Wednesday during a protest on the Egypt-Gaza border. The protest was against an underground steel wall Egypt is building to block Palestinians supply tunnels into the coastal sliver.
The shooting erupted after scores of Palestinian protesters hurled rocks at the soldiers, witnesses and medical officials said.
The Egyptian state television said that gunfire from the Gaza Strip killed an Egyptian border guard.
Abu Zuhri went on to add that the Palestinian police and security forces tried to push the Palestinians away from the border in order to avoid confrontations with the Egyptian border police.
Egypt has been cooperating with Israel in its 28-month blockade of the impoverished coastal sliver of Gaza.