Palestine
Activists on board 20 fishing boats manage to break Gaza blockade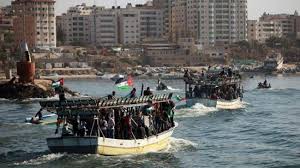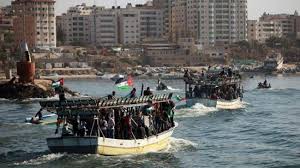 Hundreds of human rights activists have broken the Israeli naval blockade of the Gaza Strip by passing the fishing limits imposed by Tel Aviv.
Activists on board 20 fishing boats manage to break Gaza blockade
On Monday, activists in Gaza on board 20 fishing boats managed to partially break the naval blockade.
The Resistance Flotilla continued the attempt at sea for several hours before coming back.
The activists said they had "broken" the blockade, which prohibits fishing boats from sailing six nautical miles from the coastline.
According to the organizers of the move, about 300 Palestinian and European activists took part in the event.
The activists tried "to put pressure on Israel to stop its violation against the fishermen" and "against the illegal blockade and against the illegal occupation," said Majed Abusalama, spokesman for the organizing group.
He also stated that the activists "want to say to everyone that enough is enough," adding that the participants were demanding "resilience and justice."
Gaza has been blockaded since June 2007, a situation that has caused a decline in the standard of living, unprecedented levels of unemployment, and unrelenting poverty.
Israel denies about 1.7 million people in Gaza their basic rights, such as freedom of movement, jobs that pay proper wages, and adequate healthcare and education.