Palestine
Activists urge US Congress to take action against israeli war crimes in Gaza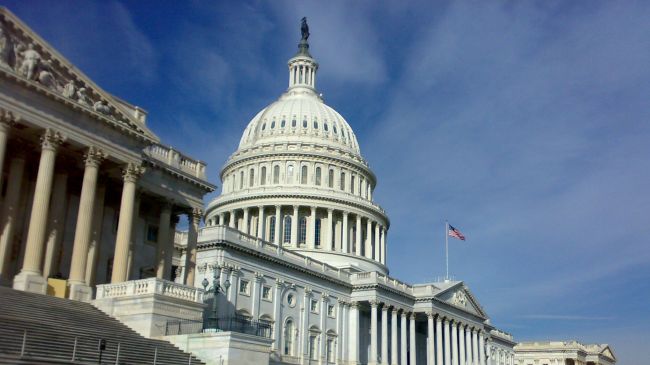 Arab American activists and other human rights organizations gathered at the US Congress on Thursday for a National Day of Action to speak out against Israel's genocide of Palestinians in Gaza, Press TV reports.
Organizers from the American-Arab Anti-Discrimination Committee say they came to lobby US senators and representatives to stop the bombing and to support human rights of the Palestinians, reports Ashantai Hathaway, Press TV's correspondent in Washington.
Congress and American taxpayers must stop blindly supporting Israel, which is causing massive civilians casualties, says Whit Cox, a member of the American-Arab Anti-Discrimination Committee.
"When the State Department speaks, they don't criticize Israel at all, and there's this fear. No one wants to criticize Israel," Cox told Press TV.
"Certainly shouldn't be giving any aid to Israel, we've given them missiles by the truckload and what we need to do is make reparations to the Palestinians and make sure that their buildings can't be destroyed any further by American-made missiles that Israelis fire," said Chris Hager, a peace activist.
Organizers say this is just the beginning and members of Congress will be hearing from them as long as Israel's massacre of Palestinians continues and as long as little action is taken in support of them.
So far, President Barack Obama has called for an immediate ceasefire and Secretary of State John Kerry has announced the United States will provide $47 million in humanitarian aid to Gaza, but both say they back what they call Israel's right to defend itself, without any reference to the massive civilian casualties Israeli strikes have inflicted on Gaza.
The event on Capitol Hill was one of many held in the US and around the world as part of a "National Day of Action" against Israel's war crimes in Gaza.
Holding signs emblazoned with slogans like "Boycott Israeli Apartheid" and "New York Jews Say: Not in Our Name," hundreds of protesters marched through Manhattan on Thursday demanding an end to American support for Israel's atrocities in Gaza.
Israeli warplanes and tanks have been pounding numerous sites inside the besieged Gaza Strip and killing innocent residents of the impoverished Palestinian enclave over the past 18 days.
More than 830 Palestinians have been killed and over 5,200 wounded since the Israeli military first launched its onslaught on the Palestinian enclave on July 8.