Iran
Middle East
AEOI Chief: Natanz N. Site Working Powerfully
Head of the Atomic Energy Organization of Iran (AEOI) Ali Akbar Salehi said that the power cables have been connected to the Natanz nuclear facility grid and enrichment is underway at the site.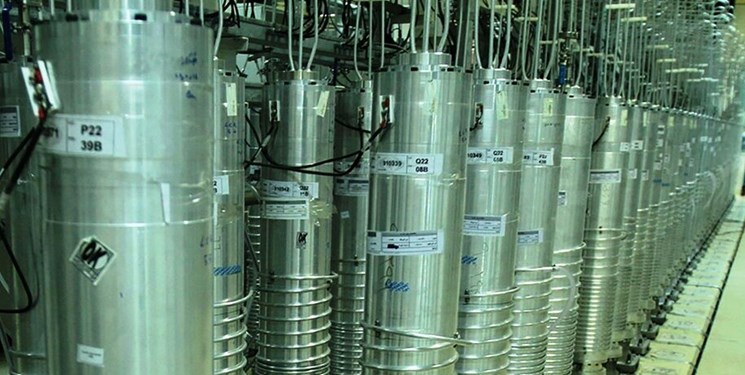 Salehi said that the cables damaged during the sabotage on Sunday April 11 were speedily replaced and noted that the main power supply to the Natanz enrichment facility has been connected to the grid, adding that enrichment activities are going on at the facility.
He noted that Iran's enemies, including the Zionist regime, have repeatedly tried to sabotage Iran's nuclear program, but they were detected and foiled.
His comments came days after an incident was reported at a part of the power network of the Natanz nuclear facility on April 11 morning.
The incident at the power distribution network of Shahid Ahmadi Roshan facility in Natanz has been blamed on Israel. While Tel Aviv officials have made implicit confession of the terrorist attack, the Israeli state and private media have acknowledged Mossad's leading role in the attack.
Iranian officials have vowed retaliation against perpetrators, specially Israel.
In relevant remarks on Friday April 16, Iran's Parliament Speaker Mohammad-Baqer Qalibaf announced that the country's nuclear scientists have managed to produce 60-percent enriched uranium.
"I announce proudly that at 00:40 last night young and God-believing Iranian scientists achieved uranium product with 60% enrichment," Qalibaf wrote in a tweet.
"I congratulate the brave people of the Islamic Iran on this success; the willpower of the Iranian people is miraculous and will foil any plot."