Iran
AEOI Chief Stresses Iranian Nation's Firm Stance on Inalienable Rights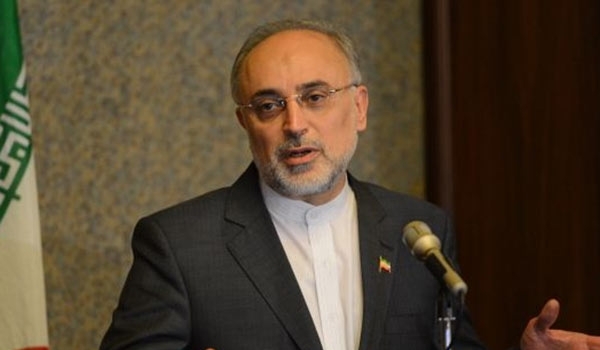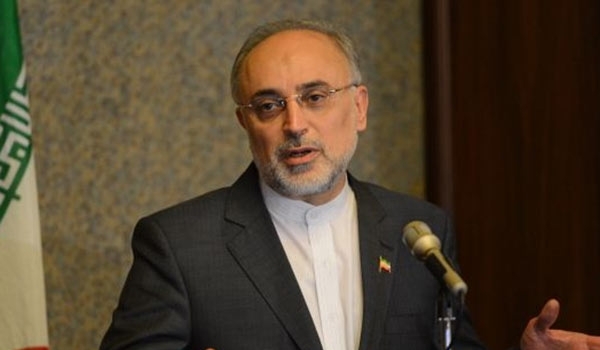 Head of the Atomic Energy Organization of Iran (AEOI) Ali Akbar Salehi reiterated that the Iranian nation will not give up even an iota of its inalienable rights and the national interests irrespective of the results of the upcoming talks with the world powers.
"Iran had shown great resistance and patience by withstanding 35 years of pressures and sanctions imposed by the imperialist powers against the country, and we will soon achieve its desired results," Salehi said on Friday.
"Be assured that the nuclear issue will resolve in favor of Iran and we will celebrate Tehran's victory in the near future," he added.
In relevant remarks in December, Iranian President Hassan Rouhani underlined the Iranian nation's inalienable nuclear rights.
"Today like before we will continue our resistance on the path of the country's national interests and goals as well as our religion," President Rouhani said in a meeting with a group of elites and war veterans in Golestan province, Northern Iran.
The Iranian president reiterated that resistance will help the nation to embrace victory in all areas and achieve its goals.
"You should not have any doubt that the Group 5+1 (the US, Russia, China, France and Britain plus Germany), the western world, the eastern world and the region all are in need of constructive interaction with Iran," President Rouhani added.
He reiterated that Iran is today at a juncture that the world has accepted its basic nuclear rights, and said, "The world today has accepted the nuclear enrichment to take place on Iranian territory."
"The world has accepted that we have Arak heavy water reactor; the world has accepted that we continue our activities in Fordo."
Rouhani underlined that the world has accepted that the time for imposing oppressive sanctions against Iran is over.
He pointed to the removal of "oppressive sanctions" as an inalienable right of the Iranian nation, and said, "You should have no doubt that Iran will become triumphant and Iran will be better off next year."