Iran
AEOI Chief's Assistant: Redesigning Arak Heavy Water Reactor Ends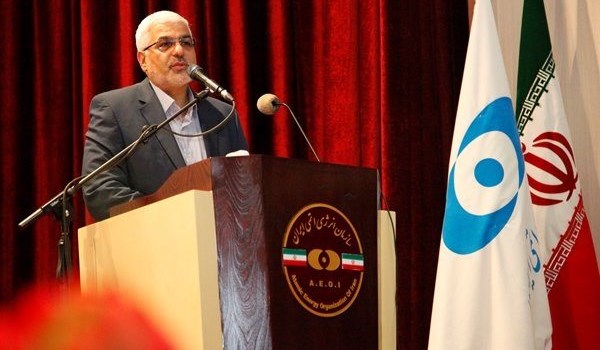 Assistant to the head of the Atomic Energy Organization of Iran (AEOI) Ali Asqar Zare'an said his organization is through with redesigning the heavy water reactor in the Central city of Arak, named IR40.
"The conceptual, basic and detailed designing of the reactor has ended and we have entered the stage of building and providing equipment according to the schedule for final launch," Zare'an said on Sunday.
He expressed the hope that the AEOI would be able to declare good news about the IR40 reactor soon in future.
Zare'an also said that construction of Bushehr 2 and Bushehr 3 nuclear power plants, standardization of the home-made radio medicine and production of entangled photons are other projects pursued by the AEOI.
Late in July, AEOI Head Ali Akbar Salehi had announced that the reconstruction project of the Arak heavy water reactor was progressing at a good pace.
Salehi hailed the good coordination between the Iranian, Chinese and British sides engaged in the reconstruction project of Arak reactor, saying the plan was going on at a good pace.
"The joint committee for the reconstruction of Arak reactor, including China and Britain, is doing well… We are satisfied with the progress of the plan," Salehi said, adding that "the plan has now been accelerated after a few months of hiatus".
The top atomic official noted that the various dimensions for reconstructing the facility, including the conceptual, detailed, and partial aspects, as well as the drawings, have been completed.
"By specifying different dimensions of the equipment, the order is given to suppliers," he said, adding that project would commence as soon as the purchase orders are delivered.
Salehi also referred to the construction of the second phase of Bushehr Nuclear Power Plant, saying the project would start in August in cooperation with Russia.
"Based on the plans, the second phase of the power plant will become operational in six years, and the third phase will come on stream within the next two years."