Afghanistan
Afghan army kills over 120 insurgents in Helmand Province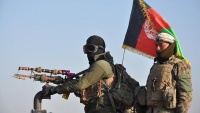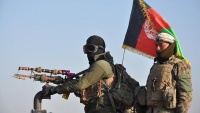 Afghanistan's Defense Ministry spokesman announced in statement that the Afghan National Army, in its operations in the Southern province of Helmand, killed 128 militants and wounded more others.
General Zahir Azimi said on Sunday that the Afghan forces' operations, which began 17 days ago in Nahr-i-Seraj District of Helmand province, have ended successfully.
The statement added that 128 Taliban militants killed and 81 others wounded during the operations.
13 villages of this district were also cleared from the presence of the militants.
A terrorist depot containing weapons, bombs and ammunitions was also destroyed during the operations.
Hundreds of members of Afghan National Police, the Afghan National Army and National Directorate of Security took part in the operations.