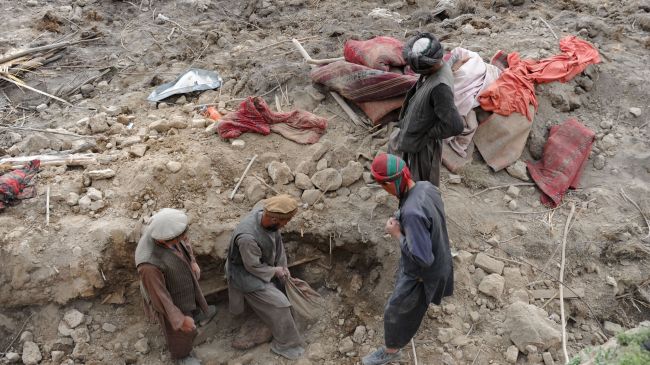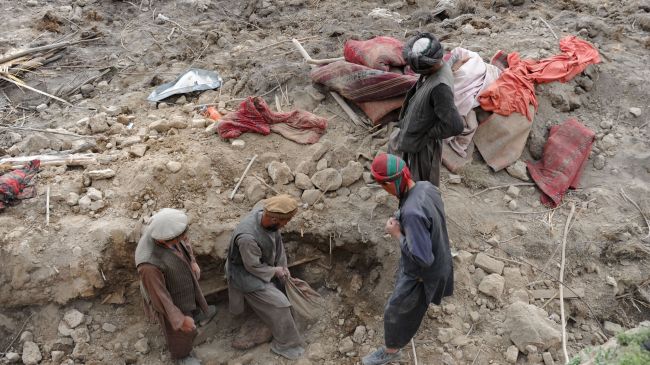 'Afghan landslide death toll under 500'
Afghan officials say the death toll from a landslide in the north of the country will not exceed 500 people, updating earlier announcements that 2,500 people were feared dead.
"The first figure that we announced was obtained from local people, not from our technical team," Gul Mohammad Bedar, the deputy governor of Badakhshan Province, said on Saturday.
"We think the dead toll will not rise beyond 500," he added.
Earlier, spokesman for the governor in Badakhshan, Naweed Forotan, had said that 2,100 people were confirmed dead, adding, "More than 2,100 people from 300 families are all dead."
Over 4,000 people have become displaced as a result of the natural disaster.
On Friday, hundreds of homes were destroyed in the landslide that was triggered by days of heavy rainfall in the region.
Rescuers abandoned the search for survivors on Saturday.
"We cannot continue the search and rescue operation anymore, as the houses are under meters of mud. We will offer prayers for the victims and make the area a mass grave," Badakhshan governor, Shah Waliullah Adeeb, told reporters at the scene.
Many homes in rural areas of Afghanistan are reportedly built of mud or stones and are easily washed away by flooding.
The area has been hit by a number of landslides in recent years.
Afghanistan is highly vulnerable to various kinds of natural disasters, impacting the lives of thousands of people every year