Afghanistan
Afghan military bus attacked in Kabul, seven injured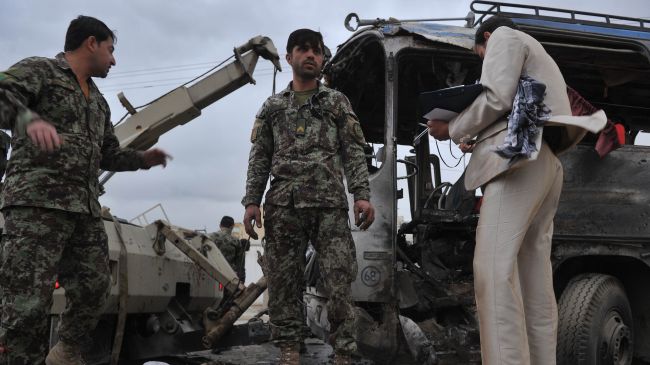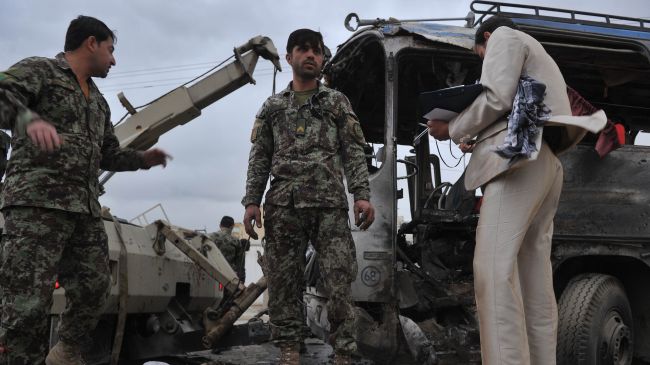 A bomb attack on a bus transporting Afghan military personnel in the capital, Kabul, has injured seven people, including the attacker.
The attack was carried out on a main street in the capital on Wednesday.
The deputy spokesman of the Afghan Defense Ministry, Dawlat Waziri, said there had been no reports of deaths.
No group or individual has claimed responsibility for the bomb attack. However, Afghan officials usually blame such attacks on the Taliban militants.
Militants use improvised explosive devices, including roadside bombs, against Afghan forces, foreign troops and civilians.
Earlier this month, two security officers were killed and three others injured in an incident where an explosive-laden vehicle went off in Afghanistan's eastern city of Jalalabad.
On February 19, the UN said in its annual report on the Protection of Civilians in Armed Conflict that over 2,750 civilians had been killed in Afghanistan in 2012, taking the toll to nearly 14,730 since 2007.