Afghanistan
Afghan Official Declares Blast near US Embassy in Kabul "Accident"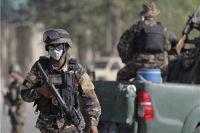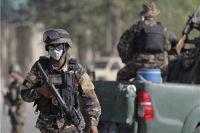 An accidental detonation of explosives stored in an Afghan facility beside the US embassy in Kabul sparked a brief panic early on Thursday, triggering concerns of an attack, but no immediate reports of casualties.
According to Reuters, the blast happened about 10.30 am (1 am ET), and the US embassy's alarm was heard blaring across the diplomatic area of the Afghan capital immediately afterwards.
But Farid Shamal, a spokesman for Afghanistan's National Directorate of Security, allayed the worries, saying an electrical fault had accidentally ignited explosives stored in the agency's main compound in Kabul.
"There was an explosion inside an ammunition and weapons cache we had seized from the insurgency," he said, adding that no one was injured in the blast.
The explosion came a day after a suicide bomber attacked a German convoy entering an ISAF facility at the city's international airport.