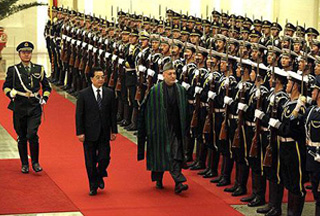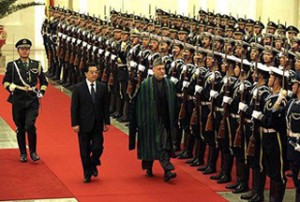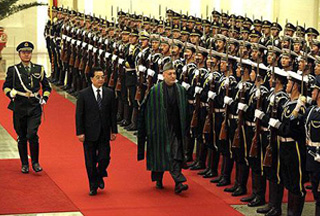 Afghan President Hamid Karzai is in China on a mission to strengthen political and economic ties with Beijing.
Karzai began meetings with Chinese President Hu Jintao and other senior officials on Wednesday.
The expansion of mutual cooperation and financial issues are expected to top his agenda.
He's also expected to push for more Chinese investments in Afghanistan in a bid to help rebuild his war-ravaged nation.
Reports say Beijing is looking to secure deals on developing Afghanistan's mineral deposits.
China has recently emerged as one of the major investors in the Central Asian country.