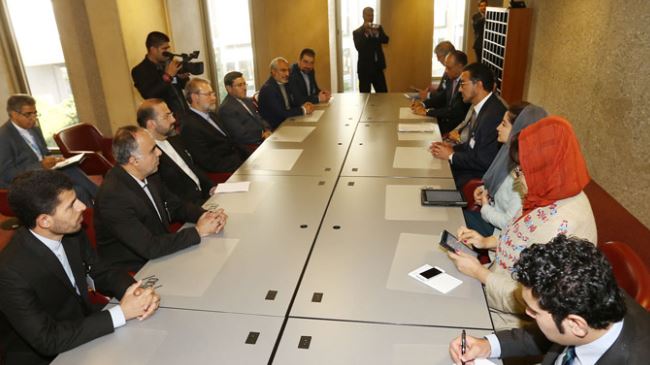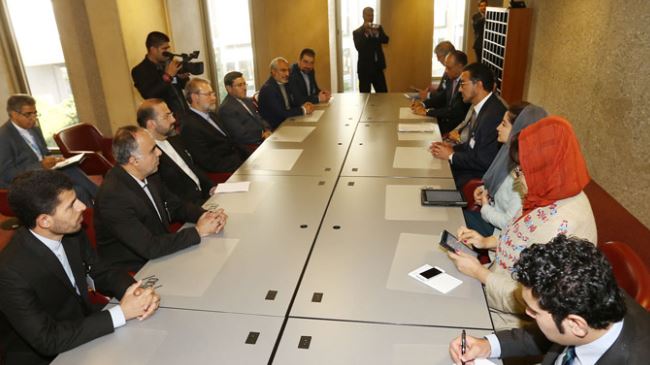 Iran's Majlis Speaker Ali Larijani says the establishment of security and stability in Afghanistan will help boost security in the region.
In a meeting with Afghan Parliament Speaker Abdul Rauf Ibrahimi in Geneva on Tuesday, Larijani hailed the formation of a national unity government in Afghanistan which will restore peace to the country.
"Under the ongoing circumstances, we are witnessing unity and progress in Afghanistan and we hope that strengthening unity in the country will enhance political and economic ties between Tehran and Kabul," said Larijani, who is in Switzerland to partake in the 131st Assembly of the Inter-Parliamentary Union (IPU).
The Afghan parliament speaker, for his part, said the formation of the national unity government in Afghanistan would boost the country's ties with regional states.
On September 29, Ashraf Ghani Ahmadzai was sworn in as Afghanistan's new president, becoming the country's second president since the 2001 US-led invasion.