Afghanistan
Afghan students rally in Kabul against US-made anti-Islam movie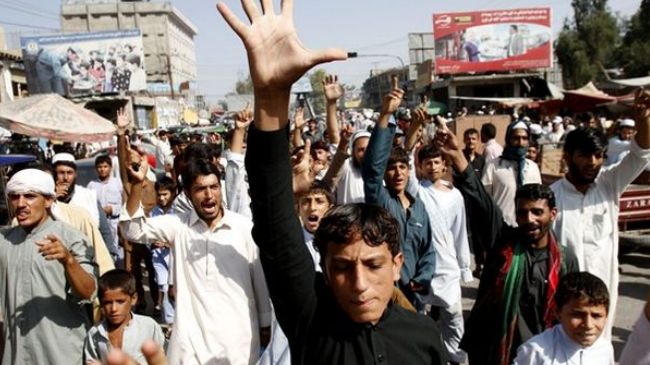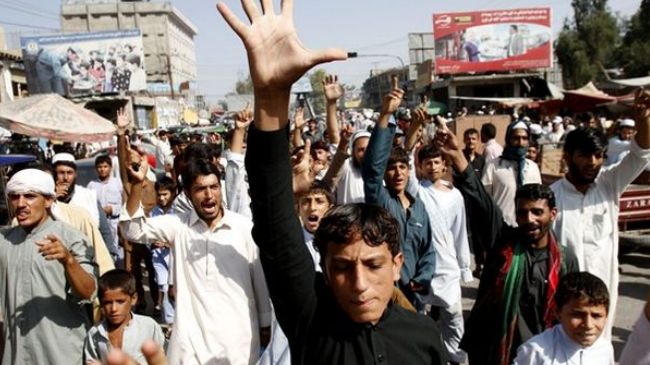 Hundreds of Afghan students in the capital, Kabul, have held a demonstration against a blasphemous anti-Islam movie produced in the United States.
The students, mostly from Kabul University, canceled classes and poured into the streets on Sunday, chanting slogans against Washington and the film.
"The demonstration is peaceful. There are about 1,500 students who have gathered here and are protesting the film," said a local district police chief.
Also on Sunday, protesters in the western city of Herat set fire to pictures of US President Barack Obama and American flags.
Over the past two days, thousands of protesters have held similar demonstrations in Afghanistan to voice their anger over the release of the insulting film.
Afghan lawmakers have also called for the cancelation of a security pact with the US over the video.
White House Press Secretary Jay Carney has said that the Obama administration will not apologize for the US-made video.
"We have denounced it. We have said we find it offensive and reprehensible, but we will not — you know, we cannot and will not squelch freedom of expression in this country," Carney told reporters at the daily White House news briefing on September 14.
The White House has not asked YouTube to take down the video.
Outrage is growing across the Muslim world over the $5-million movie, named Innocence of Muslims, which was financed by more than 100 Zionist Jews.