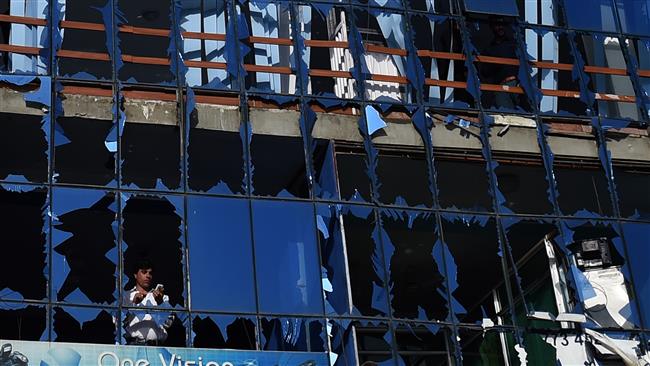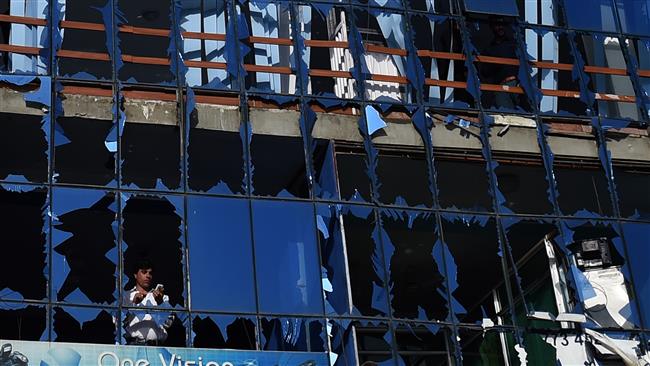 The Taliban militant group in Afghanistan has denied involvement in a deadly car bombing attack targeting a convoy of NATO contractors in the Afghan capital of Kabul.
The Taliban's denial of responsibility on Saturday came hours after an explosive-laden vehicle was rammed into a NATO convoy in Kabul, killing 12, including five NATO contractors, and injuring more than 60 other people, according to the latest figures released by Afghanistan's Ministry of Public Health.
The bombing, which was reportedly carried out on a congested road near a private hospital, just a kilometer from the American Embassy, shook a busy residential neighborhood with plenty of security checkpoints.
Such terror attacks are commonly blamed on Taliban militants, who often take responsibility for them. In an unusual move, however, Taliban spokesman Zabihullah Mujahid rejected blame for the Saturday car bombing.
Initial reports said at least three of the foreign contractors killed in the attack were American.
Kabul has witnessed persisting bloody attacks against Afghan and foreign security forces this year as the US-led international forces handed over responsibility for the country's security to the national Afghan forces at the end of 2014.
The Saturday bombing took place just few weeks after Taliban picked a new leader and resumed a fresh wave of attacks on civilians and security forces across the country.