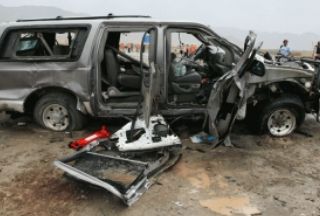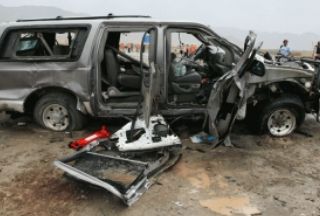 A report by the US Congress says private security contractors in Afghanistan are being killed four times more than US-led troops in the war-torn country.
The study says that unlike the death of a soldier, contractor deaths go almost entirely unreported.
The vast majority of these contractors are Afghans. Most of them are said to have been killed guarding aid and military convoys.
However, the exact details of deaths involving contractors are rarely investigated. Analysts say many Afghan contractors are vulnerable because they often lack the armored vehicles that US troops use.
Two-hundred and sixty contractors have been killed in a ten-month period ending April 2010.
The figure is likely to continue to rise as the US military retains more and more private security contractors.
This comes as the Afghanistan Rights Monitor said in its latest report that 1,200 violent incidents in the month of June had been recorded — this is the highest figure in any single month since 2002.
The violent incidents and rising casualties in Afghanistan come despite a massive troop surge in the war-torn country.
Increasing violence against civilians has led to a sharp decline in support for the presence of US-led forces in the country.