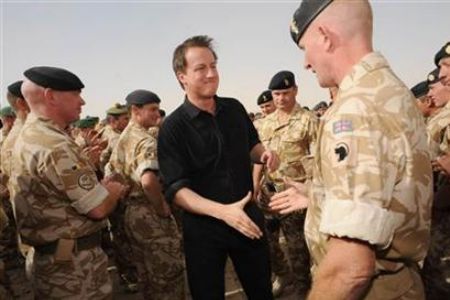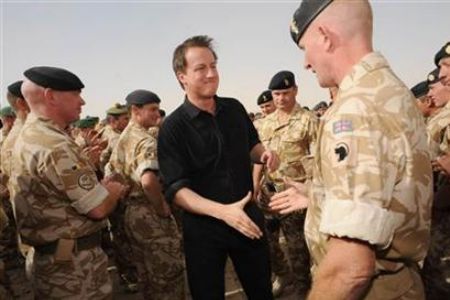 British Prime Minister David Cameron has expressed hope that some British forces could start pulling out of Afghanistan as early as next year.
In an interview with BBC Radio after talks on Tuesday with US president Barack Obama, Cameron raised the prospect of a limited withdrawal of British troops in 2011, Reuters reported.
Obama has said he plans to start bringing US soldiers home in July 2011.
Asked if the UK could do the same, Cameron said, "Yes, we can but it should be based on the conditions on the ground."
"I hope that with the strategy we have, the build-up of the Afghan army, the transitioning of districts of provinces, as the president said, it will be possible to bring some troops home," he said.
The new British premier said the British public should be clear that, by 2015, the UK would not have "combat troops or large numbers" in Afghanistan.
A major conference in Kabul on Tuesday supported a plan that would see responsibility for security in some areas start to be handed over to Afghan forces later in 2010 with an aim of full handover by 2014.
David Cameron had made it clear on the sidelines of the G8 summit earlier in July that he wanted a full withdrawal of British troops from Afghanistan by 2015.
When asked by Sky News whether the 10,000 British troops in Afghanistan would be brought back home by Britain's next general election, Cameron said, "I want that to happen, make no mistake about it. We can't be there for another five years, having been there for nine years already."