Afghanistan
Afghan woman overrun and killed by foreign forces tank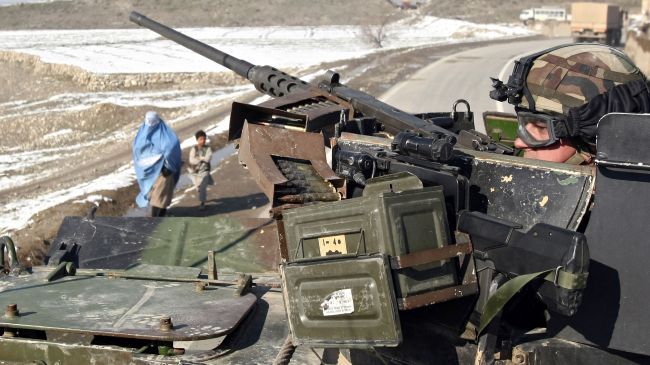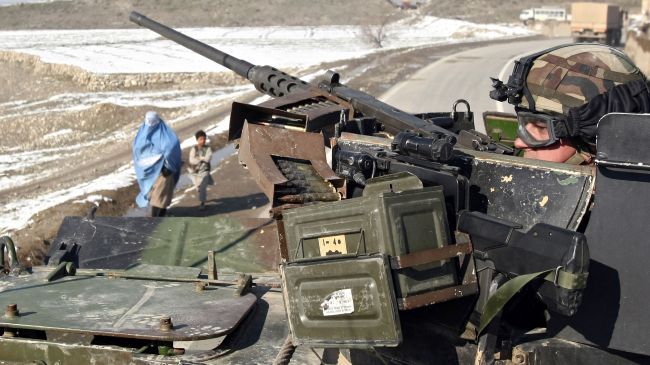 A woman has been killed in Afghanistan after being run over by a tank belonging to US-led foreign forces in the country, Press TV reports.
According to local officials, the incident took place in the Panjwai district of the southern Kandahar Province on Sunday.
The woman was said to be riding a motorcycle along with her child when the deadly accident took place.
The incident comes after 10 people, including children, were killed in two separate US airstrikes in eastern and central-eastern Afghanistan.
A US midnight airstrike on Saturday killed five people and severely injured three civilians in the central-eastern province of Maidan Wardak.
Earlier on Friday, at least five civilians, including three children, were killed in another US airstrike in an area near Jalalabad city, the capital of the eastern Afghan province of Nangarhar.
The US-led invasion of Afghanistan in 2001, which was conducted as part of Washington's so-called war on terror, removed the Taliban from power, but insecurity remains in the country despite the presence of foreign forces.
According to the UN, civilian deaths in Afghanistan jumped 16 percent in the first eight months of 2013, while in some eastern provinces there was a 54-percent hike in civilian casualties in the same period compared with last year.