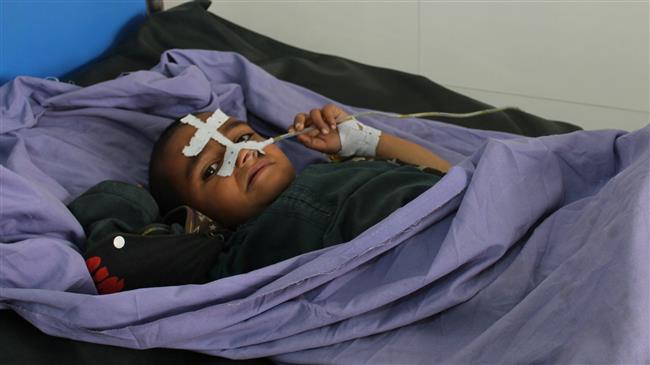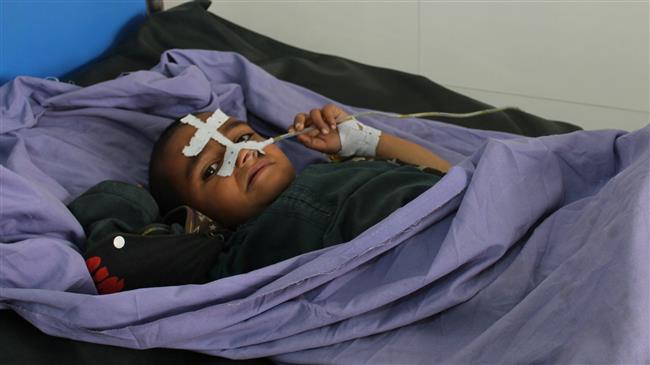 Afghan officials have admitted that an earlier airstrike on a gathering of Taliban militants in the northern province of Kunduz has also killed civilians, including children.
The Afghan military launched the airstrike against a Taliban religious school (madrasa) in Dasht-i Archi district outside Kunduz City on Monday while top Taliban commanders were gathered inside to plan "bloodshed and atrocities," according to the Defense Ministry spokesman Mohammad Radmanish.
Security forces said the attack killed a total of 57 to 70 people, but local officials believe the number to be higher.
For much of Monday, the Afghan government asserted that the bombing had killed only Taliban leaders and had caused no civilian fatalities.
However, the office of President Ashraf Ghani acknowledged late Tuesday that civilians had been among the dead, too, and that the bombing would be investigated.
Abdul Matin Atefi, the provincial health director of Kunduz, said 26 bodies had arrived in hospitals and clinics, adding that officials "don't know how many of those are civilians or Taliban, but the Taliban usually do not allow their dead or wounded to be registered in clinics."
Naeem Mangal, the director of the regional hospital in Kunduz also said they "have received 57 wounded so far, their ages ranging from 7 to 60." He explained that the wounds were "mostly from explosives or bombs."
Radmanish, the Defense Ministry spokesman, meanwhile, claimed that "the wounded brought to the hospitals were hit by bullets and small-arms fire," suggesting that the Taliban had opened fire on civilians. He said the previous day that no civilians had been in the area of the attack.
According to the United Nations figures released earlier this year, more than 10,000 Afghan civilians were killed or wounded in the Afghan conflict last year. While the main cause of civilian deaths was said to be militant bombings, the report said US airstrikes as well as government forces inflicted a rising toll.