Afghanistan
Afghanistan arrests 5 over Pakistan school massacre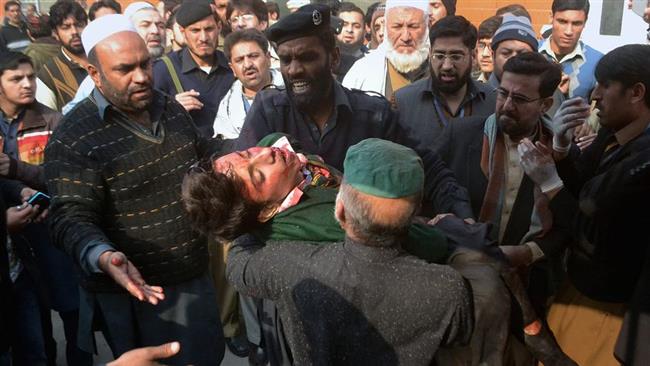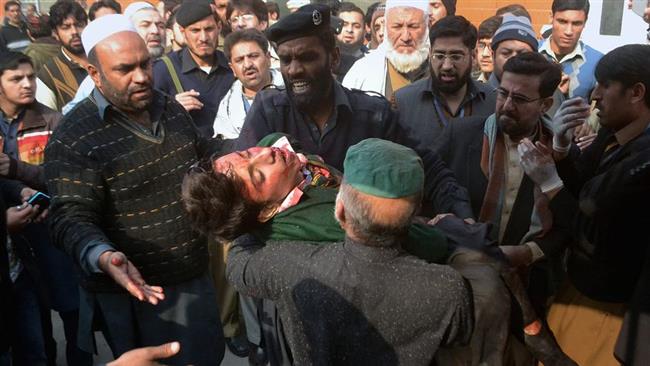 Afghan authorities have arrested five people on suspicion of involvement in last month's carnage at a school in northwestern Pakistan, where nearly 150 people lost their lives.
An Afghan security official, speaking on condition of anonymity, said the five had been arrested in an eastern province, and they all originate from Pakistan.
According to local media reports, the men are believed to be senior commanders "from a proscribed outfit" and that they are "indirectly" involved in the attack.
Afghan officials have dismissed reports that the five suspects have been handed over to Pakistan, saying they will be interrogated in Afghanistan first.
On December 16, 2014, a group of militants mounted an attack against the Army Public School in Pakistan's northwestern city of Peshawar, where about 150 people, mostly children, were massacred.
The militant group, Tehreek-e-Taliban Pakistan (TTP), claimed responsibility for the attack, saying it was carried out in retaliation for an ongoing Pakistani military offensive against the militants in the country's tribal belt.
Following the deadly attack in Peshawar, Pakistan lifted the moratorium on the death penalty in place for about six years. Pakistan is due to execute around 500 militants in the coming weeks. The country has already hanged sixteen militants.