Afghanistan
Afghanistan not to become proxy war field: Ghani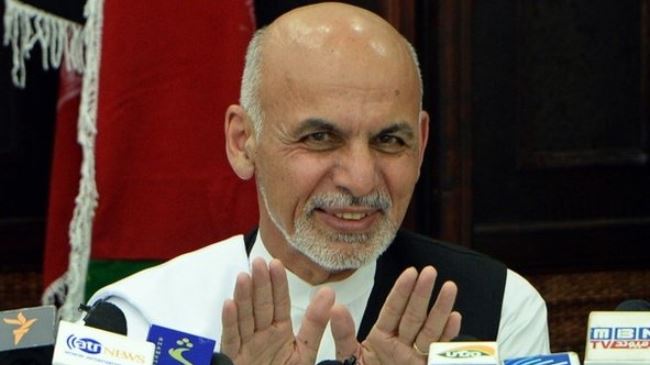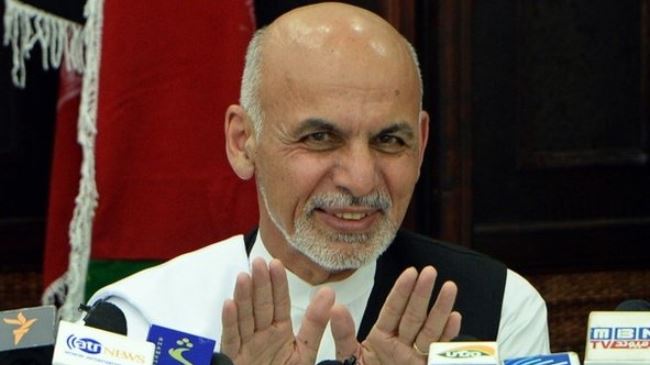 Afghan President Ashraf Ghani has warned that he will not allow other countries to wage a "proxy war" in Afghanistan following the planned withdrawal of US-led foreign forces by the end of 2014.
"We will not allow our territory to be used against any of our neighbors. But we will not permit anybody to conduct proxy wars on our soil either," Ghani said on Wednesday, in remarks widely regarded to be addressed to India and Pakistan.
Ghani was speaking at a meeting of South Asian leaders in Nepal, where Indian Prime Minister Narendra Modi and Pakistan's Prime Minister Nawaz Sharif were also present.
The remarks by the Afghan president came after reports that India and Pakistan could start a proxy war in Afghanistan with the withdrawal of US-led foreign forces from the war-torn state.
On November 19, Afghanistan's former President Hamid Karzai also said in the Indian capital, New Delhi, that his country will not become a battleground in a "proxy war" between India and Pakistan.
"Of course, Afghanistan will not allow a proxy war between Pakistan and India," Karzai said.
Karzai's remarks came in reaction to remarks by Pervez Musharraf, Pakistan's former president and army chief, who suggested that, following the withdrawal of foreign forces from Afghanistan, Islamabad could engage in supporting ethnic Afghan groups associated with Pakistan against those Afghan groups supported by India.
"If Indians are using some elements of the ethnic entities in Afghanistan, then Pakistan will use its own support for ethnic elements, and our ethnic elements are certainly Pashtuns," Musharraf had said.
The US-led foreign forces are expected to withdraw from Afghanistan by the end of 2014.
Afghanistan's army and police forces will be mainly responsible for restoring security in the country from the beginning of 2015.