Afghanistan
Asia-Pacific
Afghanistan recalls ambassador to Pakistan over 'security threats' after daughter kidnapped
Afghanistan has recalled its ambassador from Islamabad over "security threats," after the envoy's daughter was briefly kidnapped in the Pakistani capital.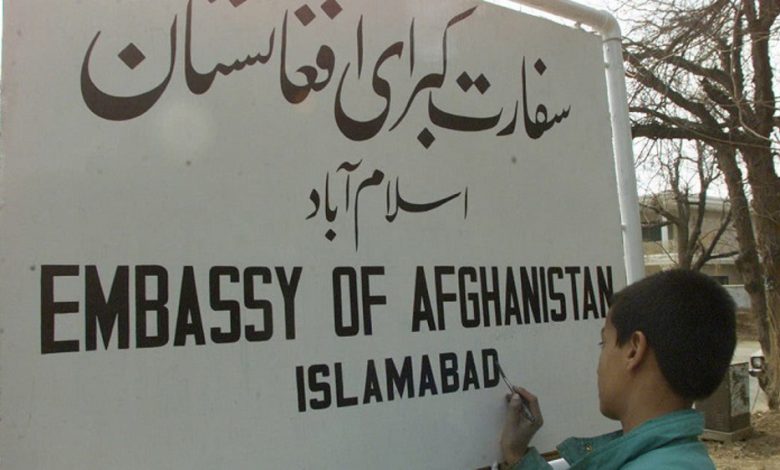 The Afghan Foreign Ministry said Silsila Alikhil, daughter of Najib Alikhil, was abducted for several hours on Friday by unknown individuals and "severely tortured," before being released with injuries and rope marks on her body.
Silsila was on her way home in Islamabad when she was kidnapped, the ministry said, adding that she was under medical care in hospital.
"The Afghan government recalled the ambassador and senior diplomats to Kabul until the complete elimination of the security threats, including the arrest and punishment of the perpetrators," the ministry said in a statement.
It added that Kabul was sending a delegation to Islamabad to assess the situation, after which "more steps will be taken."
"The abduction of Afghan ambassador's daughter & her subsequent torture has wounded the psyche of our nation. Our national psyche has been tortured," Afghanistan's Vice President Amrullah Saleh said on Twitter.
The Pakistani foreign ministry called the decision "unfortunate and regrettable" and expressed hope that the Afghan government will "reconsider."
Pakistan, meanwhile, reassured Afghanistan of "full cooperation," with Prime Minister Imran Khan saying the matter was a top priority and demanding the capture of culprits within 48 hours.
Pakistan is considered a key player in the peace process in Afghanistan, where Taliban militants have launched an offensive and seized swaths of territory in recent months.
Taliban spokesman Muhamad Naeem condemned the kidnapping and called on the government of Pakistan "to accelerate its efforts to arrest and punish the perpetrators of this crime."
The kidnapping comes amid rising tensions between the neighboring countries.
Saleh accused the Pakistani military last week of providing "close air support to Taliban in certain areas."
Pakistan strongly denied the allegation, saying the country "took necessary measures within its territory to safeguard our own troops and population."
Kabul has long accused Pakistan of allowing safe havens to the Taliban militants, while Islamabad accuses Kabul of turning a blind eye to militant groups launching attacks on Pakistan from its soil.