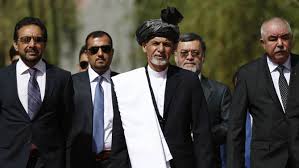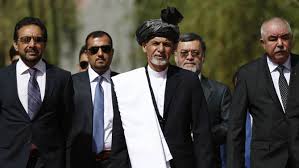 Afghanistan and the United States on Tuesday signed a deal to allow some US troops to stay in the country next year, signaling that new President Ashraf Ghani intends to mend frayed ties with Washington.
Hamid Karzai, who stepped down as president on Monday, refused to sign the deal in a disagreement that symbolized the breakdown of Afghan-US relations.Afghan President Ashraf Ghani
Afghan National Security Adviser Hanif Atmar and US Ambassador James Cunningham inked the document at a ceremony in the presidential palace in Kabul as Ghani stood behind the pair looking on.
"The signing sends the message that President Ghani fulfils his commitments. He promised it would be signed the day after inauguration," Daoud Sultanzoy, a senior aide of Ghani's, told AFP before the ceremony.
"It shows the president's commitment to the Afghan security forces and confidence in our future relationship with the US. We are replacing uncertainty with certainty."
US State Department spokeswoman Jen Psaki said the deal would "enable Afghanistan, the United States and the international community to maintain the partnership we've established to ensure Afghanistan maintains and extends the gains of the past decade."
A parallel deal between Afghanistan and NATO was also due to be signed on Tuesday.
Troops from Germany, Italy and other NATO members will join a force of 9,800 US soldiers, bringing numbers up to about 12,500.
The new mission — named Resolute Support — will focus on training and supporting the Afghan army and police as they take on the Taliban insurgents.