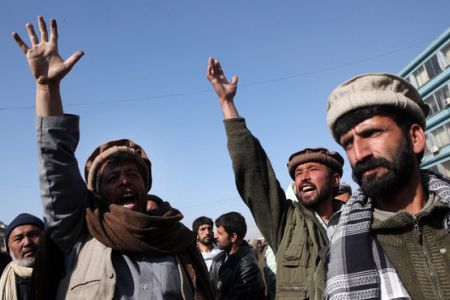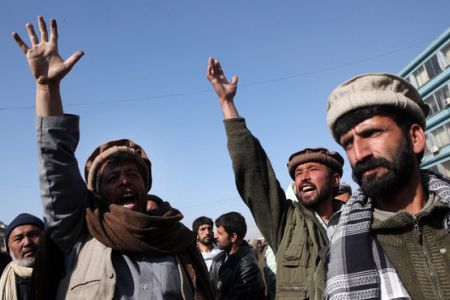 Hundreds of people have taken to the streets in northern Afghanistan to protest a US-led airstrike in Takhar province that has killed civilians.
Ten people were killed after the US-led airstrike targeted an election campaign gathering in the Rustaq district of the northeastern province on Thursday.
The demonstrators shouted slogans against American and foreign troops and called for them to be brought to justice.
Afghan President Hamid Karzai also condemned the airstrike, saying aerial bombardment is counterproductive.
"Air bombardments in the villages of Afghanistan will only end up killing civilians and will not be effective in the fight against terrorism," the Afghan presidential palace quoted Karzai as saying.
Civilian casualties caused by foreign forces have been a major source of tension between Kabul and Washington.
US-led forces have been responsible for a quarter of civilian casualties this year, with most of the rest of the 1,300 deaths caused by militants, according to UN figures.