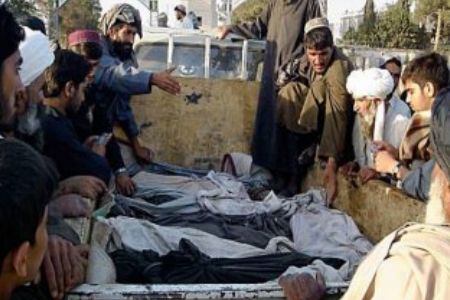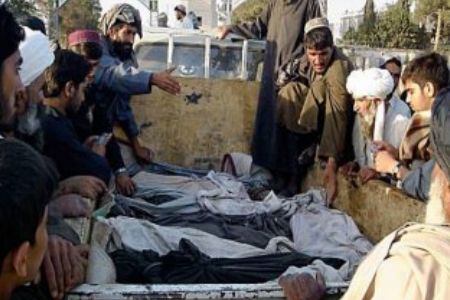 Hundreds of people in eastern Afghanistan have held an anti-US demonstration to protest the death of Afghan civilians at the hand of US forces.
The protesters say American soldiers killed three innocent villagers in Wardak province's Sayed Abad district on Thursday, a Press TV correspondent reported.
Villagers chanted "Death to the United States" and blocked a main road in Wardak province.
Elders from Zarin Khil village say US forces stormed a house, killed three brothers and then took their father into custody.
The US-led forces are rejecting the claim, saying they had killed several suspected insurgents in an overnight raid.
The accusation that the US forces killed three innocent villagers comes after the UN said on Wednesday that the number of civilians killed in the Afghanistan has increased sharply.
A UN report says almost 1,300 Afghans have been slain so far this year. The report blames a quarter of the deaths on foreign forces.