Palestine
Afnan Ramadan sentenced to seven months imprisonment by Slaughterer Israel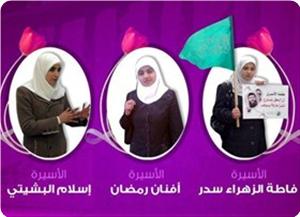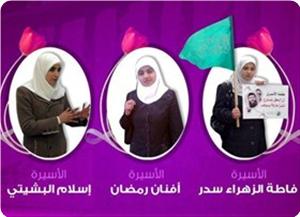 An Israeli court sentenced a Palestinian young woman from the city of Al-Khalil to seven months imprisonment, the Tadamoun Foundation for Human Rights said on Saturday.
Ahmed Beitawi, a researcher at the Foundation, stated that Ofer military court passed the verdict on Thursday against the prisoner Afnan Ismail Ramadan, 22, along with a fine of 7000 shekels under the pretext of being a member of the Islamic bloc affiliated with Hamas.
The Israeli occupation forces arrested Ramadan in April 2012 after breaking into her home in the city of Al-Khalil within a campaign targeting the Islamic bloc students at the Polytechnic University, Beitawi said, adding that she was detained and transferred to the Etzion detention center northern Al-Khalil and then to Hasharon prison.
In the same context, Beitawi indicated that the occupation released a few days ago the female captive Najah Amin Attili, 49, the mother of an ex-prisoner liberated in Wafa Ahrar deal Abeer Awda.
The Israeli intelligence had arrested Attili on August 2, 2012 after breaking into her home in the city of Rahat within the Palestinian land occupied in 1948. She is a mother of a child who martyred in 2007.
Attili's release brings the total number of Palestinian female detainees in Israeli jails to nine, three of them were arrested during August.