Africa
Africa's Sahel abandons hope in France, starts negotiation with armed groups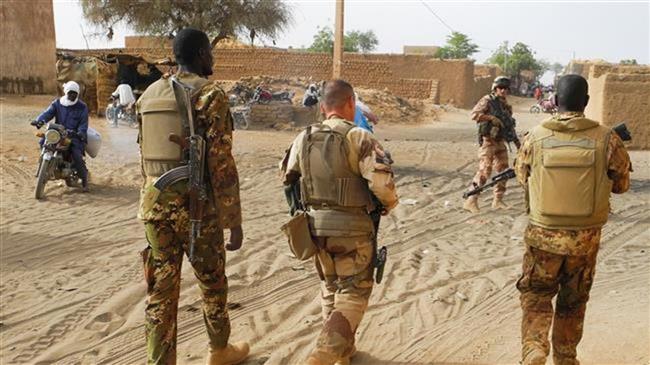 Leaders of countries in West Africa's Sahel region have abandoned their hopes in purported counter-terrorism efforts by France and started negotiating with armed militants to bring peace to the restive region.
The Sahel, a semi-arid stretch of land south of the Sahara desert, has been in turmoil since 2012, when a number of armed separatists started targeting the local population in Mali.
As a former colonial power seeking significant military presence in Africa, France decided to send thousands of soldiers in 2013 to try to prevent separatist forces from reaching Mali's capital, Bamako.
Last year, France boosted its troop numbers for its so-called Operation Barkhane in the Sahel by 600 to 5,100 soldiers, but with the military presence failing to bring the situation under control, the UN also deployed its peacekeeping forces in the region.
Terrorist groups, linked to al-Qaeda and Daesh, have strengthened their foothold across the arid Sahel region, making large swathes of territory ungovernable and stoking local ethnic violence, especially in Mali and Burkina Faso.
During a two-day summit on February 16, French President Emmanuel Macron appeared via video link from inside the Elysee palace to give France's view on the Sahel region's rampant militancy.
After addressing heads of state from Mali, Burkina Faso, Chad, Niger and Mauritania, Macron told journalists that the African leaders had agreed that they could not negotiate with the commanders of two of the region's most notorious armed groups.
Reiterating a longstanding French position of "no negotiation with terrorists," Macron referred to Iyad Ag Ghali, leader of the Tuareg separatist group, and Amadou Koufa, the head of Katiba Macina militants, as "enemies".
"In no way whatsoever are they discussion partners," the French president said.
Three days later, however, Moctar Ouane, Mali's interim prime minister, revealed that his government had created a body to lead talks with the militant groups, which have devastated areas in north and central Mali and elsewhere across the Sahel.
"More and more voices in Mali are calling for dialogue with our brothers who have joined radical groups," he said.
Echoing the position taken by authorities in Mali, Burkina Faso also announced for the first time in February that it too was open to the idea of negotiating with militants.
"If we want to end the security crisis, we will need to find paths and ways to talk with those responsible for terrorist attacks so that we are in peace," Burkina Faso's Prime Minister Christophe Dabire told parliament.
"The government understood that there were various dynamics [including lack of infrastructure and state presence] that exacerbated the violence, and they could be resolved through negotiation," Mahamoudou Savadogo, a researcher of Sahel violent extremism based in Ouagadougou, Burkina Faso's capital, told the Middle East Eye.
Savadogo said recent talks between local leaders in Djibo, a city in northern Burkina Faso controlled for months by al-Qaeda-linked militants, had succeeded in reducing violence in the area. "It allowed locals to return to their houses and even some schools opened."
Ironically, the most violent extremists have emerged in the Middle East and Africa after the deployment of Western troops and violence has intensified in proportion to their military buildup over time.
Since 2012, Mali has been in a persisting conflict after Takfiri terrorists hijacked an uprising by Tuareg people, a large Berber ethnic confederation living across the Sahara Desert, in the north.
During the past seven years, their violence has moved to central Mali, from where Takfiri terrorists launch attacks across the Sahel region.
Outfits affiliated with al-Qaeda and Daesh terrorist groups have used central and northern Mali as a launch pad for growing numbers of attacks across the Sahel region, especially on neighbors Niger and Burkina Faso, despite the presence of French troops, who help the Malian army to push back militants.
France recently increased the number of troops in the Sahel to more than 5,000 despite opposition to the former colonizer's presence in the volatile region. A poll published last month found for the first time that a slim majority of French people viewed the military intervention in the Sahel unfavorably.
The United Nations declared in July last year that the spread of terrorist attacks in West Africa was so fast that the region had to consider bolstering its response beyond current military efforts.
In 2017, Burkina Faso, Niger, Chad, Mali, and Mauritania launched the G5 Sahel task force to counter militancy in the region.
Since the crisis began, thousands of people have been killed and more than a million displaced.
Almost 7,000 people died due to the fighting last year, according to the Armed Conflict and Location Event Data Project, while the UN declared recently that more than two million people have now been forced to flee their homes because of the conflict, a number that has quadrupled since 2019.
More than 14 million people in Mali, Niger and Burkina Faso are now in urgent need of humanitarian assistance.