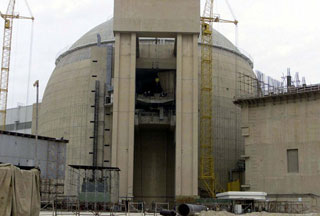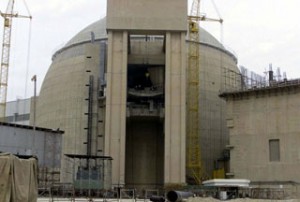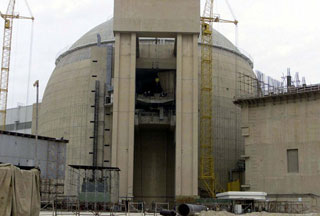 Iran's top nuclear official says it is not yet determined when the Bushehr nuclear power plant will become operational, saying that the country has focused on the plant's safety.
"The date for the inauguration of the Bushehr nuclear plant is not determined and we do not declare a definite date for that," the Head of the Atomic Energy Organization of Iran (AEOI) Ali Akbar Salehi said on Tuesday.
"The plant will be launched in proper time, after reviewing various aspects of its safety," Salehi told reporters while visiting the plant on August 11.
He said that that nearly a quarter of the 50,000 metric tons of equipments used in the nuclear plant were produced in Germany and date back to '35 years ago', Mehr news agency reported.
"Bushehr nuclear power plant is a combination of the technologies of the West and the East and its operation and maintenance would need special supervision," Salehi said.
The head of the AEOI stressed that Russian experts have taken necessary measures to ensure the safety of the nuclear plant.
Iran and Russia signed an agreement on nuclear cooperation in 1992, and Russia's Atomstroyexport signed a contract in January 1995 to finish building Iran's first nuclear power plant in the southern city of Bushehr by 1999.
The Bushehr nuclear power plant was started back in the mid-1970s by Siemens of Germany, but work on it was suspended as a result of the 1979 Islamic Revolution.
Western suppliers then were prevented from completing the plant by politically-motivated restrictions against trade with Iran.
Iran then turned to Russia for help, but the joint project has been dogged by repeated delays.
Iranian and Russian officials had earlier declared that the power plant would be operational in 2009, but Salehi's latest statement seems to cast doubt on that forecast.