Middle East
After initial denial, UAE confirms ships 'sabotaged' off its coast
The United Arab Emirates (UAE) has confirmed, after initial denial, that a number of commercial ships have been targeted by "sabotage" attack near its territorial waters.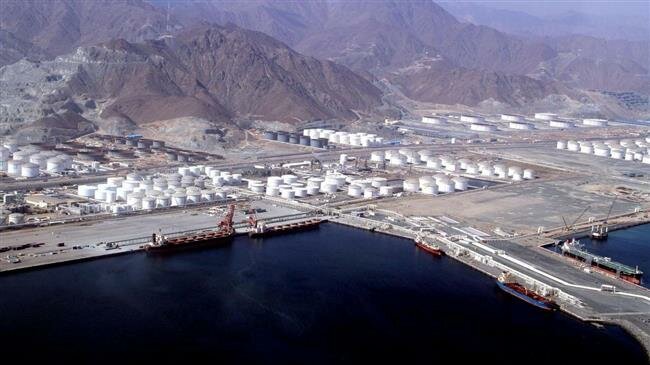 The Foreign Ministry of the United Arab Emirates issued a statement, saying that four commercial vessels have been targeted by "sabotage operations" near its territorial waters.
The statement added that there were no victims, but fell short of giving any details on possible damage to commercial vessels, their nationally and possible casualties.
The ministry statement was tweeted by the official news agency WAM.
According to the statement, the incident occurred near the UAE emirate of Fujairah, one of the world's largest bunkering hubs that lies just outside the Strait of Hormuz, which is a vital oil and natural gas corridor for the global energy market.
"Subjecting commercial vessels to sabotage operations and threatening the lives of their crew is considered a dangerous development," the statement added.
The statement claimed that despite the attack, routine port operations at Fujairah port were going on without interruption.
Earlier in the day, the Lebanon-based Al Mayadeen television channel reported that as many as seven tankers had been hit by a massive fire at the al-Fujairah oil tanker terminal.
The report stated that several powerful explosions were also heard at the port.
Later, the media office of the government of Fujairah denied the report of the explosions altogether, saying that transit and other activities at the port were underway as usual. Additionally, Brigadier Ali Obaid al-Taniji, the director of the department of civil defense in Fujairah, told the Emarat al-Youm daily that there had been no fire or explosion at the port.
Despite the UAE government's denial, witnesses have emphasized that the blasts have taken place and some media sources have even went further, identifying a number of oil tankers hit by the explosions by their hull numbers as follows:
AMJAD tanker
No.: 9779800
Al Marzouqah tanker
No.: 9165762
Miraj oil tanker
No.: 9394741
A.MICHEL oil tanker
No.: 9177674
FNSA10 oil tanker
No.: 9432074
Powerful explosions heard in Saudi Arabia's Yanbu': ReportMultiple explosions heard in the kingdom's northwestern petroleum shipping hub.
Earlier this week, a number of powerful explosions rocked Saudi Arabia's port city of Yanbu', an important petroleum shipping terminal for the kingdom. Reports, however, fell short of giving any reason for the blasts or possible casualties.
No further details have been made available up to this moment and no group or individual has assumed responsibility for the blasts.
Yanbu' is an important petroleum shipping terminal for Saudi Arabia and home to three oil refineries, a plastics facility and several other petrochemical plants.