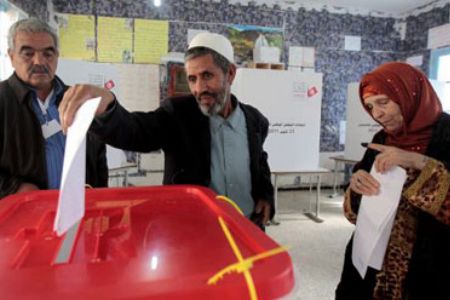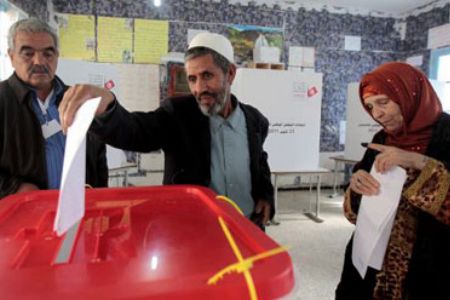 Tunisians have turned out in surprising numbers in the country's first free elections to choose representatives for the new Constituent Assembly.
Reports indicate that the turnout has surpassed all expectations, reaching nearly 70 percent within the three hours left until polling stations close, Reuters reported.
According to officials, the results are to be announced on Tuesday.
Voters are seeking an assembly to appoint a new interim government, as well as drafting a new constitution.
A total of 10,000 candidates are running in the elections. More than 100 parties and a number of independents have registered to participate, while the Islamic al-Nahda Party is expected to win the most number of seats in the Assembly.
About 5,000 Tunisian observers as well as 530 foreign observers are reportedly monitoring the electoral process.
Former President Ben Ali was ousted following street protests in January after 23 years in power.
Ben Ali fled to Saudi Arabia as the Tunisian Revolution was gaining momentum.