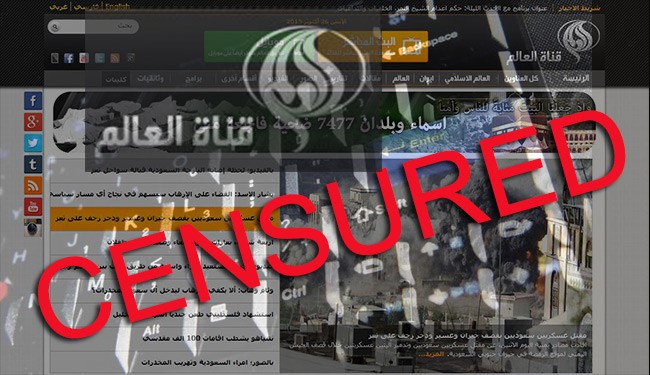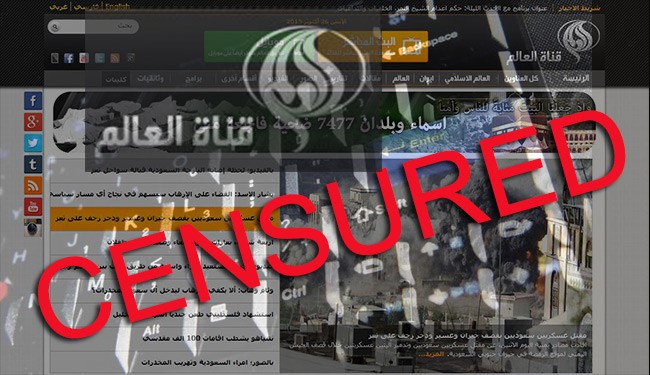 Due to Al-Alam revelations on UAE's roles in cooperation with Saudi Arabia on aggression at Yemen and killing innocent civilian people, Al-Alam News Channel's website has been blocked in UAE, and internet users in UAE prohibited from accessing the Al-Alam Website.
In this country, after click on the Al-Alam Website this sentence appeared that "website is prohibited by order of the United Arab Emirates government".
Later Saudi and Bahrain Blocked Al-Alam Website due to revelations on cracking down of Bahraini and Saudi revolutionary Protesters by this kingdoms and aggression and killing of Yemeni civilian people.
Saudi Arabia in framework of some Persian Gulf countries coalition including UAE and Bahrain has been striking Yemen for 215 days now to restore power to fugitive president Mansour Hadi, a close ally of Riyadh. The Saudi-led aggression has so far killed at least 6,864 Yemenis, including hundreds of women and children.