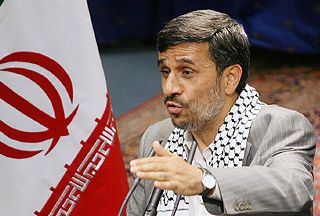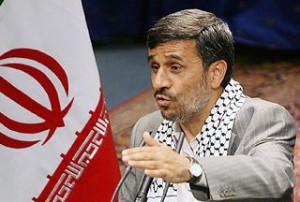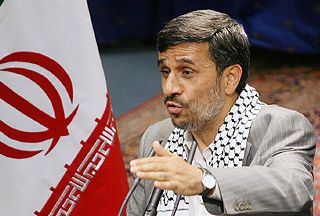 Iranian President Mahmoud Ahmadinejad has advised Tel Aviv's allies to withdraw their support because the era of Israel has come to an end.
"The era of the Zionist regime is over and it has lost the philosophy behind its fabrication," Fars News Agency quoted Ahmadinejad as saying on Thursday.
"They (the US and its allies) fabricated Israel to dominate the Middle East and then the world, but today we are witnessing that they have resorted to military expedition in the region to preserve it (Israel)," he added.
Ahmadinejad described the Israeli navy's attack on the Gaza-bound Freedom Flotilla, which left several activists dead, as a sign that the regime has lost its "common sense."
"Even the most stupid politicians in the world would not do such a thing. It is clear that under the pressure of the world's public opinion, they (the Israeli leaders) have gone mad."
President Ahmadinejad said the Monday attack on the Freedom Flotilla, which was carrying 10,000 tons of humanitarian aid to the Gaza Strip, proved that Israeli crimes are not just targeting the Palestinians.
There were about 700 activists, politician and journalist from 35 countries aboard the Freedom Flotilla. Three of them are still missing.
The Iranian president added that Israel's history was full of such atrocities.
"To the masters and supporters of the Zionist regime I give this advice: For over 60 years you supported the crimes of this regime, giving it carte-blanche. Enough is enough. It is in your best interest to end this historical fabricated play," he said.