Iran
Ahmadinejad Calls for Massive Turnout in Upcoming Presidential Election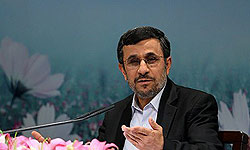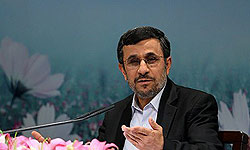 Iranian President Mahmoud Ahmadinejad called for the maximum participation of the Iranian people in the upcoming presidential voting in June, saying that massive public turnout will thwart the enemies' plots against the nation.
President Ahmadinejad said that the enemies' efforts are aimed at disappointing our people, but when the people come to the scene everything changes, hence everyone is entitled to change direction towards high turnout of the voters in the upcoming June elections.
"The Iranian nation has proved that it will not quit its principles and ideals under the pressures and psychological war," he added.
His remarks came after Supreme Leader of the Islamic Revolution Ayatollah Seyed Ali Khamenei laid emphasis on the crucial importance of political and economic developments in the Persian New Year, and said the Iranian people will display an epic presence in both fields this year.
Ayatollah Khamenei made the remarks in a televised address last month while extending his congratulatory message in the early minutes of the Persian calendar year of 1392 (March 21, 2013 – March 20, 2014).
Ayatollah Khamenei further called for the Iranian nation's enthusiastic and energetic participation in the country's political and economic affairs in the New Year.
The Leader pointed to the upcoming political events in the country, the June presidential election in particular, and said, "We name the year 1392 as the Year of Political Epic and Economic Epic and hope that, God willing, economic epic and political epic will be materialized by our dear people and the country's devoted authorities this year."