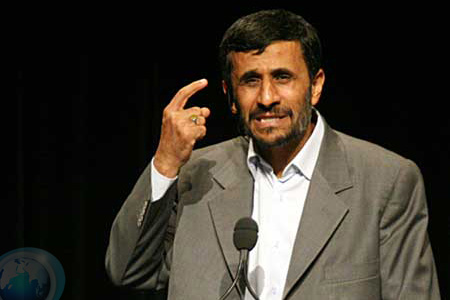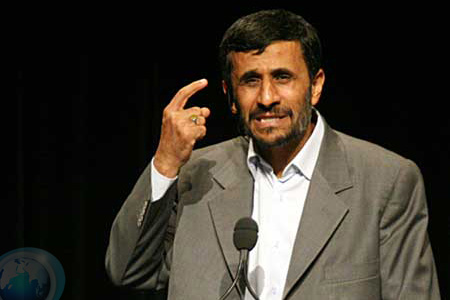 Iran's President Mahmoud Ahmadinejad says the Zionist regime of Israel is entangled in a deadlock and its recent adventurism is a struggle for survival.
"Since the Zionist regime is stuck in a deadlock, it's probably thinking that it can rescue itself through new adventurism, but without doubt, all its provocative and inhumane schemes are doomed to failure," President Ahmadinejad said in a telephone conversation with his Syrian counterpart, Bashar al-Assad, late Tuesday.
President Ahmadinejad further noted that Israel's actions result from its desperation and anxiety, adding that the new adventurism can not "reconstruct the regime's shallow status."
On Tuesday, Israeli forces launched several rockets targeting a Lebanese army position at the country's southern border, killing at least three Lebanese soldiers and one senior Israeli army officer. Several other Lebanese and Israeli soldiers were also injured in the fighting.
According to a Lebanese army spokesman, the violence broke out after Israeli soldiers entered the Lebanese side of the border, attempting to uproot a tree.
President Ahmadinejad reiterated the importance of support for the Lebanese people and resistance against Israeli aggression.
"The enemies' endeavors to cause troubles in the region, particularly Lebanon, Iraq and Syria would be nullified through the resistance and unity of the people of the region," he noted.
The Iranian chief executive highlighted the amicable relations between Tehran and Damascus, saying Israel's acts of aggression would definitely harm its own interests.
The Syrian president, for his part, condemned Israel's assault on Tuesday against southern Lebanon, saying the recent move is indicative of Israel's distress.
"Without doubt, the Israeli regime's aggressive actions against other nations would serve the interest of the resistance and all the regional nations," Assad said.
The Iranian president also held a phone conversation with his Lebanese counterpart Michel Suleiman over Israel's military offensive against southern Lebanon.